What You Need To Know About Wrongful Death Claims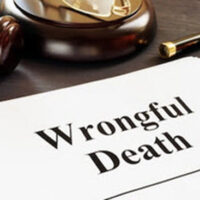 Losing a loved one is never easy, but this difficult time can be made even more so when the loss happens because of an unexpected accident. In addition to the grief, there is also a significant financial burden that can occur after losing a loved one and filing a wrongful death lawsuit can help alleviate that element of stress and strain. At the Gilde Law Firm, our compassionate Houston wrongful death lawyers are prepared to help you at every step of the process. To learn more, call or contact our office to schedule a case consultation.
What is Wrongful Death? 
Under Texas law, wrongful death is defined as an injury that causes a person's death or a fetus' failure to be born alive, or an injury caused by another person or entity's wrongful act, neglect, carelessness, unskillfulness, or default. Another way to think about a wrongful death claim is that had the accident victim lived, they could have filed a personal injury claim, but because of their passing their loved ones must file a claim on their behalf. Some of the most common causes of wrongful death claims are negligence-based accidents, medical malpractice, and intentional acts that result in death.
Who Can File a Claim? 
Only certain people are allowed to file a wrongful death claim in Texas. Family members are entitled to file a lawsuit after a wrongful death, including the victim's spouse, children, and parents. If a family member does not file a case within three months of the date of death, the personal representative of the victim's estate is allowed to file the claim on behalf of the estate. The only exception to the rule is if the victim's family specifically requests that a claim not be filed for the estate.
Compensation for Wrongful Death
Compensation for wrongful death claims are meant to compensate the family members and the estate for the harm inflicted upon the accident victim. Wrongful death damages cover economic and noneconomic harms caused by the victim's passing, including the following:
Any final medical bills,
Funeral and burial costs,
Loss of earning capacity,
Emotional distress,
Lost inheritance,
Loss of care, services, maintenance, support, and counsel of the deceased, and
Loss of love, companionship, and comfort of the victim.
In addition, punitive damages are available in certain wrongful death cases when it is determined that the person or entity responsible for the victim's death acted in a willful or wanton act or omission of gross negligence. The purpose of punitive damages is to additionally punish the wrongdoer and serve as a deterrent to others who may consider similar action.
Talk to Our Office Today
Have you lost a loved one in an accident in the Houston area? If so, the experienced and skilled wrongful death lawyers at Gilde Law Firm are prepared to advocate for your legal needs. To schedule a free consultation of your case, call or contact our office today.