What To Expect After A Burn Injury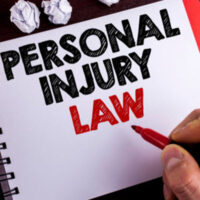 Burns are one of the most painful and disfiguring injuries that a person can receive in an accident. If you or a loved one has suffered a burn, it is important to know what to expect after a burn injury. At the Gilde Law Firm, our compassionate and knowledgeable Houston personal injury lawyers are here to help you and your family after an accident that causes burns. To learn more about your legal options, call or contact our office today to schedule a consultation.
Treatment for Burns
The treatment for burns varies based on the type of burn injury incurred. For mild burns, the injury typically heals on its own after a few days or a couple of weeks. However, for large or deep burns, treatment may require skin grafts from other areas of the body to help in the healing process and mitigate the chances of a bacterial infection.
Scarring and Contraction
Scarring is the most common after effect of a burn injury. A burn heals by growing new skin in from the edges of the burn towards the middle of the injury site. Scarring occurs because the body attempts to make the wound smaller when the skin heals. If a burn scar occurs across a joint it can limit movement, and rehabilitation may be required to regain some of the movement back to that part of the body.
The scarring caused by a burn injury often heals in a different color than the surrounding skin. Burns are often red, white, or charred black, and the healed scars can appear shiny. Skin can take months or years to return to a similar color to the rest of the skin if it fades at all. As a result, burn injury victims are often entitled to disability and disfigurement compensation because of their scarring.
Feeling and Perspiration
Victims of burn injuries should also anticipate changes in feeling and post-burn sensations. A significant burn can damage endings of nerves that must regrow after an accident. While regrowing, the sensations and touch may be affected in the burn area. The sense of touch can be lost entirely or be less sensitive as the nerves regrow, and in some cases feeling is permanently lost to an area of a burn injury.
Lastly, perspiration may change after a burn injury. In addition to harming the skin and nerves, blood vessels and sweat glands can also be injured because of a burn. Scar tissue can prevent these things from working properly, which can result in abnormal sweating and itching at the site of the burn. To learn more about what to expect after a burn injury, talk to our office today.
Talk to Our Office Now
Have you or a loved one been involved in an accident that resulted in burns? If so, the experienced and knowledgeable personal injury lawyers in Houston at the Gilde Law Firm are here to help you determine the compensation that your injury claim is worth. Call the office or contact us today to schedule a free consultation of your case today.
Resource:
mayoclinic.org/diseases-conditions/burns/diagnosis-treatment/drc-20370545#:~:text=They%20usually%20heal%20within%20a,scarring%20risk%20and%20regain%20function