What Causes Plant And Refinery Explosions?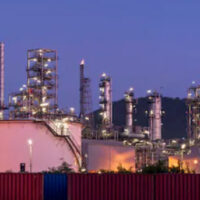 In Texas, oil and gas is one of the state's biggest industries, with plants and refineries located across the state. It is critically important that plants and refineries are maintained properly, because if not a catastrophic explosion can happen that has the potential to injure or kill anyone close by. At Gilde Law Firm, our experienced and compassionate personal injury attorneys are here for you and your loved ones after a plant or refinery explosion, and we promise to zealously advocate for the compensation that you deserve after an accident. To learn more, call or contact our office to schedule a free case consultation today.
Defective Equipment Causing Explosions
One of the most common causes of plant and refinery explosions in Texas is defective equipment. There are many important elements of a plant or refinery that require constant, scrutinous maintenance in order to ensure that an explosion does not occur. In oil refineries, the process of fractional distillation requires that oil be heated to extreme temperatures and under significant pressures in order to distill different types of oil. The equipment involved in this process includes the following that, if not maintained properly, can lead to an explosion:
Pipelines,
Storage tanks,
Boilers,
Pumps,
Heaters, and
Treatment tanks.
Malfunctioning & Corroded Equipment Causing Explosions
Another common cause of explosions at plants and refineries is malfunctioning equipment. This may be due to common wear and tear on equipment or because of a defect in the equipment's design or manufacture. Equipment that is known to malfunction in the oil refining process includes the coking units, alkylation units, and desalter units.
Relatedly, some equipment or elements of a plant or refinery may malfunction because of metal corrosion. This is a natural process where metal wears down over time, which is resolved by either replacing that element or protecting the metal with certain steps such as plating, painting, or enamel. Corrosion causes metal to weaken, which in turn can lead to a malfunction and explosion within a plant or refinery. This is particularly true for corroding equipment that is subjected to high heat or pressure.
It is the responsibility of a plant or refinery's owner and managers to ensure that equipment is free of defects, malfunctions, and corrosion. If they fail to do so and an explosion happens as a result, those injured have the right to seek compensation for the harm caused by their negligence. To learn more, talk to our office today.
Call or Contact Gilde Law Firm
Plant and refinery explosions are terrifying and catastrophic accidents that often could be avoided with regular maintenance and inspections. At the Gilde Law Firm, our experienced and knowledgeable Houston personal injury lawyers empathize with the victims and their families who have been subjected to the pain of a plant or refinery explosion and promise to fight for the compensation that you deserve. To learn more about your legal options, call the office or contact us to schedule a free consultation of your case.
Resource:
csb.gov/bp-america-refinery-explosion/