Seeking Justice For A Traumatic Brain Injury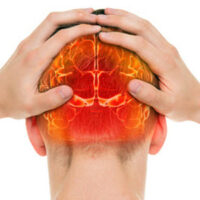 Traumatic brain injuries in the context of personal injury cases is an important topic that perhaps isn't discussed often enough. When most people think about personal injury cases, their minds most likely drift to television commercials advertising legal help for mass torts, medical malpractice, and car accidents. However, traumatic brain injuries are both extremely dangerous and, unfortunately, somewhat common in the United States, especially in certain adult populations. A traumatic brain injury is a life-altering medical condition that can be the result of someone else's negligence or carelessness, and victims of traumatic brain injury accidents may be entitled to compensation under the law. It is, therefore, important to understand what traumatic brain injuries are, and how to initiate a traumatic brain injury case.
Traumatic Brain Injury Facts and Statistics
A traumatic brain injury is an injury that affects the normal functioning of the human brain. A traumatic brain injury is typically caused by external force to the head, such as a bump, blow, or jolt, or an injury that penetrates the head and skull, for example a gunshot injury. There are three types of traumatic brain injuries, ranging from mild traumatic brain injury or concussion, to moderate traumatic brain injury, to severe traumatic brain injury. Traumatic brain injuries can be caused by any blows or other external force to the head, but are commonly caused by car accidents and other motor vehicle and boating accidents, suicide, and falls. Medical malpractice is also a source of traumatic brain injuries.
According to the CDC,  in 2020 alone there were over 64,000 traumatic brain injury deaths in the United States. Adults over 75 years old represent the population with the highest incidence of traumatic brain injuries at 75.7%, while 65-74 year-olds comprise the second highest at 24.5%. Males are more than three times as likely to suffer a traumatic brain injury than females. The three most common causes of traumatic brain injury, according to the CDC, are suicide (35.5%), unintentional falls (29.9%), and unintentional motor vehicle crashes (17%).
Houston Traumatic Brain Injury Personal Injury Cases
The numbers don't lie: traumatic brain injury is a serious problem in the United States. Although no one should have to go through a traumatic brain injury at all, if one does occur, it is important for victims to take appropriate steps to seek justice. If a traumatic brain injury occurs as the result of another person's carelessness or negligence, traumatic brain injury victims may be entitled to compensation for things like pain and suffering, medical expenses, and other compensation related to the injury. Proving that a traumatic brain injury happened as a result of another person's fault, and the extent of the damages, is a complex and complicated process that is done through initiating a personal injury case. Due to the nuances in the law and the complexities of the process, it is highly recommended that traumatic brain injury victims and their loved ones seek out legal help immediately in order to preserve their legal rights and seek justice in their case. Importantly, certain time limits may apply to a traumatic brain injury claim, so taking steps to initiate a case as early as possible is always a good idea.
If you or a loved one has suffered a traumatic brain injury in Houston and you are ready to take the next steps to get justice, contact the experienced Houston traumatic brain injury lawyers at the Gilde Law Firm. The lawyers at the Gilde Law Firm offer a free and confidential consultation to hear your side of the story and to see if they can help you. Contact the Gilde Law Firm today to speak to a lawyer for free about your traumatic brain injury case.
Source:
cdc.gov/traumaticbraininjury/get_the_facts.html