Reckless Driving Injures Thousands Every Year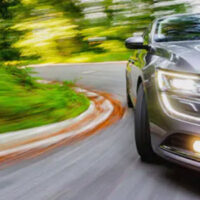 Reckless driving is extremely dangerous and sadly injures thousands of people every year throughout Texas as well as across the United States. This type of driving behavior goes beyond negligence and actively puts others on the road in danger of being hurt, or worse. If you or a loved one has been injured by a reckless driver, the experienced and skilled Houston personal injury lawyers at the Gilde Law Firm are here to help. Call the office or contact us today to schedule a free consultation of your injury case.
What is Reckless Driving?
Texas law defines reckless driving as operating a vehicle with a willful and wanton disregard for the safety or property of others. The standard of willful and wanton disregard elevates reckless driving beyond basic negligent behaviors like driving distracted or driving drowsy. Examples of reckless driving in Texas include the following:
Driving the wrong way,
Driving under the influence of alcohol or drugs,
Stunt driving,
Drag racing,
Road rage,
Excessive speeding, especially in school or construction zones, and
Aggressive driving behaviors.
Injuries Caused by Reckless Driving
Accidents caused by reckless driving often happen at higher speeds and with greater force than other types of vehicle crashes. In many cases, a reckless driver cannot or does not try to mitigate the impact of the crash, which in turn can lead to much more severe injuries for victims involved. Some of the most commonly reported injuries after a reckless driving accident include the following:
Traumatic brain injuries,
Neck injuries,
Facial trauma,
Broken bones,
Soft tissue injuries,
Back and spinal injuries,
Nerve damage,
Severe burns,
Amputation injuries,
Severe lacerations and road rash,
Internal bleeding and injuries,
Paralysis,
Coma, and
Death
Proving Reckless Driving in Your Case
In many traffic accidents, a reckless driver will attempt to mitigate or shift the blame entirely of the crash onto the injury victims. With a qualified and experienced personal injury attorney at your side, any claims of fault can be disproven, and the blame for the accident can rest with those at fault for reckless driving. Examples of evidence used to prove fault and reckless driving behavior include accident reports, photos, videos, and physical evidence from the scene, witness statements, expert testimony, photos and medical records of injuries, and other records that detail the extent of the harm caused by the accident. To learn more about how a qualified attorney can assist in your personal injury case, talk to our office today.
Talk to Our Office Today
Reckless drivers impact thousands of lives every year with their willful and wanton disregard for the safety of others on the road, and at the Gilde Law Firm we promise to hold them accountable for their actions after an accident. If you or someone you know has been hurt in an accident in the Houston area, our experienced personal injury attorneys are here to help. Call the office or contact us online to schedule a free appointment to discuss your case today.