Justice For Houston Sexual Assault Victims: Legal Options For Houston Sexual Assault Survivors Under Texas Criminal And Civil Laws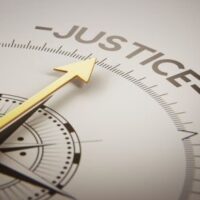 Sexual assault is one of the most serious and heinous acts that a person can commit against another person. The violation of one person's body by another, by acts of intentional and unwanted sexual physical touch, is something that we hold as unacceptable, unjust, and unforgivable. However, the truth is that sexual assaults happen every day in every state across the country. The perhaps even uglier truth is that sexual assault can be committed by anyone towards anyone: a pastor to a parishioner, a father to a daughter, a brother to a sister, and boss to an employee. Even when we think we are the safest, perhaps at crowded grocery stores, hotels, restaurants, or bustling concert events, we are vulnerable to the crime of sexual assault. However, when a sexual assault occurs at a business location towards another person, there may be options beyond criminal laws and seeking recovery against the individual attacker. In Houston sexual assault cases, under the theory of premises liability, a sexual assault survivor may have multiple avenues of recourse when it comes to seeking justice after a sexual attack.
Seeking Justice Under Criminal Laws for a Houston Sexual Assault Incident
Of course, the most obvious avenue for a sexual assault survivor to get justice for their sexual assault incident in Houston is to report the assault to the police and press criminal charges under Texas criminal laws. Under criminal laws, a sexual assault perpetrator may be faced with significant jail time, probation, and mandatory registration on public sex offender registries. A criminal sexual assault case is brought not by the sexual assault victim, but by a prosecutor on behalf of the state. Therefore, while criminal actions are extremely important in sexual assault cases, and the crime of sexual assault should be immediately reported to the police, compensation for the individual victim is not the focus of criminal sexual assault cases.
Civil Actions and Remedies for Houston Sexual Assault Victims
In addition to criminal laws, Texas civil laws provide recourse for Houston sexual assault survivors. A sexual assault survivor can bring civil charges under Texas laws for damages related to the sexual assault, including damages associated with any required medical care, lost wages and future earnings, and pain and suffering and emotional distress. In addition, when a person is sexually assaulted on the premises of a business, they may have a claim not only against the individual perpetrator of the assault for damages, but also the business owner or person who maintains and owns the premises. This legal theory is called "premises liability", and is an avenue for victims to seek compensation against the business or property owner for creating the unsafe conditions that facilitated the sexual assault.
Help Getting Justice for a Sexual Assault in Houston under Texas Civil Laws
In sum, survivors of sexual assault can seek justice under both civil and criminal laws in Houston. While a criminal conviction can put sexual assault perpetrators behind bars, civil laws are focused on compensating the victim of the sexual assault. In Texas, if the sexual assault occurred on the premises of a business, the survivor may also have civil claims against the business or property owner.
If you or a loved one has suffered from the terrible crime of sexual assault, it is important to speak with an experienced Houston sexual assault lawyer about your rights and options. The experienced Houston sexual assault lawyers at the Gilde Law Firm fight for sexual assault survivors' rights. Contact the Gilde Law Firm today for a free and confidential consultation about your Houston sexual assault case and speak to a lawyer about your options for justice.