In Wake of AFFF Litigation, Tyco Fire Protection Products Announces AFFF Market Exit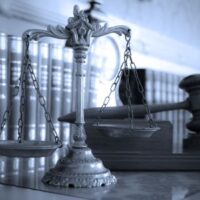 By now, many Americans have heard about the dangers of AFFF, or Aqueous Film-Forming Foam. AFFF, though once used to save lives in fire prevention and rescue, contains harmful substances called PFAS, which stands for per- and polyfluoroalkyl substances. PFAS, alarmingly, are known to cause serious cancers and other health conditions, such as kidney cancer, testicular cancer, ulcerative colitis, non-Hodgkin's lymphoma, leukemia, and other terrible and severe health conditions and diseases.
Many Americans are also aware that, as a result of the serious illnesses and cancers that Americans have developed over time due to AFFF exposure, and the risk of further illnesses, multidistrict litigation has been brought by various parties against AFFF producers and manufacturers. The litigants who have brought suit against AFFF manufacturers and distributors, such as 3M and DuPont, claim that AFFF manufacturers knew the dangers of AFFF exposure, but made and sold AFFF products anyway.
One company that claims that it has decided to phase out AFFF products, perhaps in the wake of the AFFF multidistrict litigation and the known dangers to humans, is Tyco Fire Protection Products. Tyco, having been merged with Johnson Controls, is the self-proclaimed "world leader in fire protection, security, HVAC, building controls and energy storage." According to the Johnson Controls website, Tyco Fire Protection Products announced on July 18 of this year that it "will discontinue the production and sale of fluorinated firefighting foams by June, 2024, including Aqueous Film-Forming Foam (AFFF) and related products, and will transition to non-fluorinated foam alternatives." In making its commitment to stop the production and sale of AFFF, Tyco stated, "We have long been a leader in delivering the most innovate, life-saving fire protection solutions in the industry…recent advances have allowed us to create a portfolio of new, non-fluorinated firefighting foam solutions that are effective against a range of fire conditions. Today's announcement reinforces our commitment to move towards more sustainable, effective solutions for our customers and communities that we protect."
With the widespread knowledge that AFFF products are harmful to human health and can cause serious health conditions, the news from Tyco and Johnson is perhaps a step in the right direction to ending injuries caused by AFFF producers and manufacturers.
Help with Your AFFF Claim in Houston
Unfortunately, most Americans have been exposed to AFFF in their lifetime, due to its wide use. Some people may develop serious health conditions as a result of AFFF exposure. If you believe that you have developed a serious health condition, such as cancer or another serious disease, and you were exposed to AFFF, you may be entitled to money damages for your injuries. In order to determine whether you may be owed compensation for your AFFF injuries in Houston, it is best to speak with a Houston mass tort lawyer as soon as possible about your rights and options.
The experienced mass tort lawyers at the Gilde Law Firm offer a free and confidential consultation to learn about your potential AFFF exposure case and to see if they can help get you compensation due. Contact the Gilde Law Firm today and speak to an experienced Houston mass tort lawyer about your case for free.
Source:
tycofpp.com/safer-smarter-protection