As Administrative Waiting Period Ends For Earliest-Filed Camp Lejeune Claims, Claimants File First Camp Lejeune Compensation Claims In Federal Court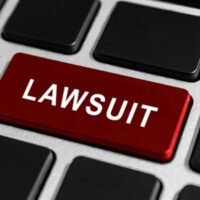 By now most Americans are aware that veterans and their family members were exposed to toxic and dangerous chemicals through the water at North Carolina Marine Corps Base Camp Lejeune. American veterans and their family members who lived at Camp Lejeune from around the years 1953 to late 1987 were exposed to contaminated water every day, as the Marine Corps Base provided water latent with toxic chemicals at the base for everyday use, including drinking. To this day, veterans and their family members who were exposed to the toxic and contaminated water at Camp Lejeune suffer from serious and dangerous diseases and cancers such as Parkinson's disease, Non-Hodgkin's lymphoma, multiple myeloma, liver cancer, bladder cancer, leukemia, and other diseases.
In August, 2022, President Joe Biden signed the PACT Act into law, which provides compensation and benefits to veterans and their family members who suffer from diseases as a result of exposure to the contaminated water at Camp Lejeune. This month, Reuters reports that already over 100 Camp Lejeune water contamination claims have now made their way into federal court. The PACT Act legislation allows veterans and their family members to apply for benefits for Camp Lejeune-related diseases and illnesses by first filing a claim with an administrative agency called the Office of the Judge Advocate General of the Navy's Tort Claims Unit, which is situated in Norfolk Virginia. Once Camp Lejeune claimants who have filed under the act exhaust a 6-month waiting period at the administrative office level, they then have the option to allow the claim to sit at the administrative office for further review, or to file directly in federal court as a lawsuit. Importantly, there need not be any sort of determination from the administrative office in order for claimants to pull their charge and file in federal court – claimants have the right to go to court and litigate their claims regardless of a response from the administrative office.
According to the article, as of February, 2023, approximately 20,000 Camp Lejeune benefits claims have been filed by veterans and their family members at the administrative office level. So far, none of those claims have totally gone through the administrative process for a determination to pay benefits or not. Court records show that a total of 105 lawsuits have been filed as a result of exhausting administrative process remedies in North Carolina federal court.
Help with Your Camp Lejeune Claim in Houston
If you or a loved one suffers from a disease related to your time at Camp Lejeune, and you live in Houston, it is important to speak with an experienced Houston Mass Torts lawyer about your rights, options, and next steps. The skilled and experienced Houston Mass Torts lawyers at the Gilde Law firm offer a free and confidential consultation to learn about your Camp Lejeune claim and to see if they can help you get benefits due. Contact the Gilde Law Firm today and speak to a lawyer about your rights for free.