Kansas City Hotel Rape Highlights Dangers Present In Seemingly Safe Spaces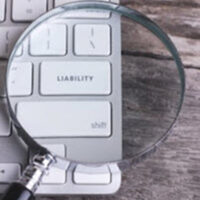 A hotel is a place people go to rest, relax, and unwind after a long day of travel, hard work, or even just fun on vacation. When people stay at a hotel, they expect that they are safe, with individual keys, key-card locked elevators, and hotel staff present around the clock and at the front desk. However, the unfortunate truth is that hotels, motels, lodges, and resort getaways can sometimes be the scene of violent and heinous crime. Indeed, although we put our trust in the hospitality industry to be our "home away from home", vicious attacks can and do happen behind closed doors and in hard-to-see nooks and crannies. In Kansas this week, a terrible incident of sexual assault that occurred at a local hotel underscores just how at-risk we are, even when we think we are the safest. The incident also raises questions as to whether the hotel itself may be liable to damages to the victim under premises liability laws.
The sexual assault incident occurred earlier this year on October 9 at the Hotel Kansas City on Baltimore Avenue, in Kansas City. According to news reports, a 41-year-old man from Las Vegas, who was a guest at the hotel, is accused of pulling a female hotel guest from an elevator to his room, and raping here there. The woman alleges that the Las Vegas man approached her at the hotel bar and asked her if he wanted to come to his room to watch a movie. The man also allegedly made other requests of a sexual nature to the woman at the bar, such as kissing and taking a picture together. Surveillance video is reported to show the woman and man in the elevator. In the surveillance footage, the man can be seen grabbing and kissing the woman, as she attempts to push him away. The footage also shows that when the elevator reached the 13th floor and stopped, the man pulled the woman out of the elevator as she actively resisted. Ultimately, the woman was pulled by the man down the hallway and out of sight of the surveillance camera. After approximately a half-hour, the woman can be seen running into a hotel stairwell completely naked except for one sock, and clearly in a state of distress. According to the reports, the woman was able to escape the man's hotel room when he went to the bathroom, and she left her belongings behind. The 41-year-old Las Vegas man now is facing three criminal charges, one count of first-degree rape and two counts of sodomy.
Hotel Liability in Houston Sexual Assault Cases Under Texas Premises Liability Laws
Although it is so far too early to tell whether the hotel itself is liable to the victim for failing to prevent the sexual assault, under most state laws, in a case like this, the hotel or property owner may also be liable to the victim for failing to prevent the sexual assault if it was negligent in doing so. In Houston, under Texas premises liability laws, a sexual assault survivor may have recourse in civil court for damages against a business owner, such as a hotel, if the business is also responsible for failing to prevent or for creating unsafe conditions that result in sexual assault or other injury. This legal mechanism is called "premises liability" and holds negligent business owners and property owners responsible when an injury occurs on the business property.
Help with a Houston Sexual Assault Premises Liability Case
If you have been sexually assaulted or otherwise injured while staying at a hotel or while visiting a business in Houston, it is important to speak to an experienced Houston sexual assault sex crime lawyer as soon as possible about your rights, options, and next steps. Contact the Gilde Law Firm today for a free and confidential consultation to see if an experienced Houston sexual assault sex crime lawyer can help you get justice in your sexual assault premises liability case.
Source:
kansascity.com/news/local/crime/article268953452.html