Gilde Law Firm Wins $1.2 Billion Verdict for Woman Victimized by Image-Based Sexual Abuse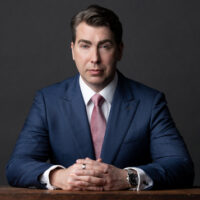 Gilde Law Firm recently obtained a jury verdict in favor of our client to the tune of $1.2 billion. While final judgment has not yet been entered and zero dollars have been collected or received as of this date, the verdict still stands as a significant statement against this abhorrent tech-fueled epidemic.
The case involves the modern phenomenon known as image-based sexual abuse (commonly and usually incorrectly referred to as "revenge porn") where a person publishes intimate visual materials (such as photos or videos) online after a relationship has broken up. The size of the award highlights the jury's recognition of the harm revenge porn inflicts on its victim and society's intolerance for this despicable act. We are pleased to have been instrumental in securing this significant verdict for our client.
Our client entered into a dating relationship with the defendant in 2016 which evolved into the couple living together in Chicago for a period before starting to break up in early 2020. During the break-up period, our client moved in temporarily with her mother in Texas before the couple officially ended their relationship in and around 2020. At that time, our client informed the defendant that she didn't want him to retain access to any "visual intimate material" of her that he had access to when the couple was together; and, he promised he had deleted the material. Contrary to our client's wishes, the defendant instead began posting pictures of her all over the internet, including several websites and social media platforms, a pornographic website, and a Dropbox folder that was made publicly accessible online. These images identified our client by name and also included her address and images of her face.
The defendant didn't stop there. In his campaign of vengeance for the breakup, he went on to create social media pages where he posted the images, being sure to tag her employer and the gym she went to on the posts to increase the likelihood that people she knew would see them. To further ensure this would happen, he created fake email accounts and sent the material through them, along with a link to the Dropbox folder, to our client's friends, co-workers, and even members of her family.
The defendant's inexcusable actions were not limited to revenge porn. He additionally called and texted her with harassing messages from various masked numbers, accessed her bank account to pay his rent, and falsely informed a loan officer that she had submitted a fraudulent loan application.
This activity continued for years. Just one month prior, the defendant had made his intentions perfectly clear, taunting our client in an e-mail with the message, "You will spend the rest of your life trying and failing to wipe yourself off the internet."
Gilde Law Firm represented the woman in her lawsuit against her ex-boyfriend, which culminated in the historic $1.2 billion jury verdict delivered in a Houston courtroom on Wednesday, August 9, 2023. The award is comprised of $200 million in compensatory damages for past and future mental anguish plus an additional one billion dollars in punitive damages, reflecting the extremely harmful impact of the defendant's malice. Regardless of our client's ability to actually collect the entirety of this judgment from the defendant, he will likely be saddled with it for the rest of his life, a fitting punishment for someone who expressed every desire to ruin another person emotionally for the rest of her life.
Although the Texas law at issue in this case is commonly referred to as the "revenge porn" law, the technical name of the statute is Unlawful Disclosure or Promotion of Intimate Visual Material, and the term "revenge porn" is nowhere stated in the law. Attorney Brad Gilde says he prefers the term "image-based sexual abuse," which is a term used by many advocates for sexual abuse survivors and lawyers in the field. The concern is that the use of the term "revenge porn" implies a) that the acts are undertaken solely for private vengeance and b) that the victim willfully engaged in pornographic acts and bears some responsibility for the violations which occurred. "Image-based sexual abuse," on the other hand, highlights the fact that these actions are a form of sexual abuse that is perpetrated by an abuser on a victim.
Mr. Gilde is hopeful the size of the jury verdict will deter others from committing similar detestable acts in the future and also encourage more attorneys to accept these kinds of cases and take up the cause of abuse victims regardless of whether the defendant has deep pockets or an insurance policy to cover the damages.
Anyone who has been the victim of image-based sexual abuse like the actions described here or other forms of abuse is encouraged to contact law enforcement and seek legal counsel to vindicate their rights and hold the abuser fully accountable to the limits of the law.
Legal Disclaimer: Verdict – $1.2 billion awarded; a Motion for Final Judgment has been filed and is presently pending before the trial court, as of the time of this publication; $0 has been collected, as of the time of this publication; money may ultimately never be collected or received; efforts to collect post final judgment will be ongoing, as the Defendant continues to evade contact, as Defendant's acts are likely not covered by insurance, and as the verdict is likely non-dischargeable in bankruptcy pursuant to 11 U.S.C. § 523(a)(6) (for willful and malicious injury); and Bradford J. Gilde of Gilde Law Firm "played a substantial role in obtaining that result," as he was lead trial counsel. Nothing in this publication is intended to create an unjustified expectation on the part of potential clients. For more information and updates, potential clients are encouraged to contact Gilde Law Firm at info@gildelawfirm.com.