Why are there So Many 18-Wheeler Trucks on the Road? An Inside Look into 18-Wheeler Truck Statistics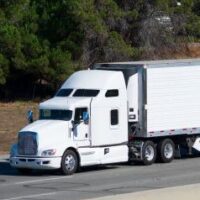 If you have driven down a Houston road recently, you may have noticed the many 18-wheeler trucks that pepper the highways, back alleys, and roads, getting goods back and forth from warehouses to the shelves of stores for consumers. Indeed, 18-wheeler trucks are a critical component of America's supply chain, and without them Houstonians would be without the things that they need and want from stores and restaurants every day. However, while 18-wheeler trucks are critical to all of our everyday lives, they can also be extremely dangerous when they are involved in motor vehicle accidents, particularly with smaller vehicles, motorcycles, bicycles, and pedestrians. The sheer size and weight of an 18-wheeler truck, even unloaded, can cause fatal damage to other vehicles and people they collide with. But why are there so many 18-wheeler trucks out on America's highways and roads? The American Trucking Association provides a glimpse into just how massive the trucking industry is, and why there are so many 18-wheeler trucks on the road.
18-Wheeler Truck Accident Statistics from the American Trucking Association
Among the data collected by the American Trucking Association, the following statistics are revealing when it comes to just how many trucks are out there on American roads:
18-wheeler trucks move approximately 72.2% of all of America's freight, the majority of freight hauled across the country;
The trucking industry represents $875.5 billion in gross freight revenues, which is equivalent to over 80% of the nation's 2021 freight bill;
18-wheeler trucks haul 10.93 billion tons of freight in the United States, which represents 72.2% of all domestic freight shipped;
Commercial 18-wheeler trucks and trucking companies paid $48.46 billion in federal and state highway taxes in 2020;
There were 38.9 million trucks registered in 2020 for business usage, which represents almost a quarter of all trucks registered;
Registered trucks traveled a whopping combined 302.14 billion miles in 2020;
Trucks used for business purposes consumed 44.8 billion gallons of fuel in 2020. Of that number, 35.8 billion gallons consumed were diesel, and 9.0 billion gallons consumed were gasoline.
Your Rights in Houston if You are the Victim of an 18-Wheeler Truck Accident
With the large number of 18-wheeler trucks on the road in Houston, Houstonians should be vigilant with regard to their safety when they get in the car and drive. Even the most rule-abiding and safest drivers, however, are not immune to 18-wheeler truck accidents, and the reality is that 18-wheeler truck accidents can and do happen. If you were injured in an 18-wheeler truck accident in Houston due to the truck driver or trucking company's fault, you may be entitled to money compensation under Texas personal injury laws. It is important to discuss your rights and options with an experienced Houston truck accident lawyer as soon as possible. The experienced Houston truck accident lawyers at the Gilde Law Firm offer a free and confidential consultation to learn about your truck accident case and to see if they can help you get justice for your injuries. Contact the Gilde Law Firm today and learn about your rights and options for free.
Source:
trucking.org/economics-and-industry-data