Who May Be Liable In An Aviation Accident?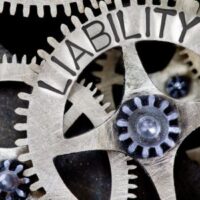 Aviation accidents can take many forms, including crashes involving large commercial planes, small gliders, helicopters, private jets, and other aviation vehicles. While aviation accidents are less common than other types of vehicle crashes, victims and their loved ones are often left asking about who is responsible for an aviation crash? This question is often a difficult one to answer, and the experienced Houston aviation accident attorneys at the Gilde Law Firm are here to help. To learn more, call or contact the office today to schedule a free evaluation of your case.
How Aviation Accidents Differ
Aviation accidents differ from other types of vehicle accidents in a couple of different ways. First, the victims of these accidents often do not know what went wrong to cause an aviation accident. In many cases, there is an equipment malfunction or something occurs in the cockpit that is outside the view of passengers. Second, it is more likely in an aviation accident than other forms of crashes that there are no survivors left to explain what went wrong or who is liable in the case. This is why victims and their loved ones should also utilize an experienced aviation accident lawyer when dealing with this type of case.
Liable Parties in an Aviation Accident
Given the complexity of an aviation vehicle and the many parties that manufacture, maintain, and operate a plane or other aviation vehicle, it can be difficult to identify who specifically is at fault when an accident happens. Typically, an aviation accident occurs because of either a defect in the vehicle or through a negligent, reckless, or intentional act. Some of the parties identified as liable in past aviation accidents include the following:
Manufacturers of aviation vehicles,
Pilots and co-pilots,
Aviation owners,
Designers and sellers of the aircraft,
Aircraft employees,
Flight schools and their instructors,
Air traffic controllers,
Aviation vehicle renters,
Owners and operators of airfields, and
Maintenance workers
Once the liable parties have been identified in an aviation accident, it is important that victims and their families get the compensation they deserve for injuries or wrongful death.
Aviation Accident Compensation
Victims of aviation accidents often suffer catastrophic injuries who deserve to collect economic and noneconomic damages. Economic damages cover all out of pocket expenses such as medical bills, lost wages, property damage, and the loss of future earning capacity. Noneconomic damages compensate for pain and suffering, emotional distress, disability, disfigurement, and loss of enjoyment of life.
Families of victims who perish in an aviation accident can also collect damages through a wrongful death action. This includes payment for any final medical bills, funeral and burial costs, lost wages, and compensation for the loss of love, support, and companionship of the deceased.
Call or Contact Our Office Today
The injury or loss of a loved one is never easy, and aviation accidents are one of the most traumatic ways in which this can occur. At the Gilde Law Firm in Houston, our experienced and knowledgeable aviation accident lawyers are prepared to help you fight for the compensation that you deserve. Call the office or contact us today to speak with one of our attorneys and schedule a free consultation of your case.