What You Should Do After An Accident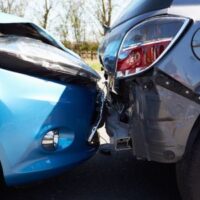 Being involved in an accident is a scary, painful, and traumatic experience. In the immediate aftermath, it can be difficult to know what to do or who to talk to, but the experienced personal injury lawyers at the Gilde Law Firm in Houston are here to help. Our skilled and compassionate attorneys can walk you through every step of what you should do after an accident. To learn more about your legal options, call or contact our office today to schedule a free case consultation.
Document the Scene
After an accident, the first thing that you should do if you are able is to document the scene. Take photos and videos of any property damage, injuries, and the scene itself. Be sure to capture where the accident took place, the weather, the time of day, and anything else that may be helpful to your claim. If there are witnesses, get their contact information as their statements may be helpful later, and ask any law enforcement on the scene where you can get a copy of the accident report.
Seek Immediate Medical Treatment
You should also seek immediate medical attention after an accident. This is important for two reasons: first, it allows healthcare professionals to diagnose and begin treatment on your injuries right away. Some types of injuries like internal damage may not be immediately recognizable without medical testing but do require immediate treatment to avoid serious complications. The second reason why you should seek immediate medical care is that it creates contemporaneous medical documentation about the extent of your injuries right after the accident. One of the most common tactics of insurance companies who want to minimize compensation is to claim that a victim's injuries were not as serious as they say because they did not see a doctor right away.
Keep Receipts and a Journal
In the days, weeks, and months after an accident it is important to keep all receipts of expenses associated with the accident. This includes all receipts for medical care, transportation, property replacement, and any other costs that resulted from the accident. You should also keep a journal that tracks your injury progress after an accident. This can be compelling evidence in a later personal injury claim.
Speak with a Qualified Attorney
Finally, it is important that you speak with a knowledgeable personal injury attorney about your case before you speak with anyone else. Do not give a statement to the insurers or even talk with family members about your injuries without speaking to a lawyer first. They will know how to protect your case and ensure that you get the compensation that you deserve for your injuries after an accident.
Call or Contact Our Office Now
Have you or a loved one been injured in an accident? If so, the experienced Houston personal injury lawyers at the Gilde Law Firm are here to help. Call or contact the office today to schedule a free consultation.