What To Know About Burn Injuries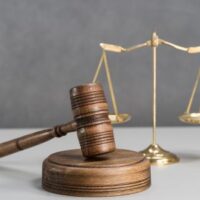 Burns have the potential to be one of the most painful injuries that a person can endure after an accident. Burn injuries can be caused in more ways than people realize and can range from mild to severe. At Gilde Law Firm in Houston, our experienced and knowledgeable personal injury lawyers have the skill required to handle a burn injury case. If you or a loved one has suffered burns in an accident, call or contact our office today to schedule a free initial evaluation of your case.
Types of Burn Injuries
Burn injuries are classified as either first, second, or third-degree burns. First-degree burns are the mildest and affects the most outer layer of skin. This type of burn injury typically presents with redness and pain, and a first-degree burn typically heals within a few days. Second-degree burns are more serious burns that injure the outer and inner layers of skin. This type of injury can result in redness, blisters, and severe pain for accident victims.
Third-degree burns are the most serious type of burn injuries, affecting the outer and inner layers of skin in addition to underlying structures like muscle, bone, and nerves. This type of injury can appear white or charred, and there often is no pain because the nerve endings have been damaged. Third-degree burns require immediate medical treatment and often necessitate skin grafts as well as other extensive care after an accident.
What Causes Burn Injuries?
When most people think of burn injuries, they picture accidents involving fire or explosions. While that is a common cause of burn injuries, it is not the only way that they occur in accidents. Electricity can cause serious external and internal burn injuries if a person comes into contact with a live electrical current. Examples include accidents caused by downed power lines, poor wiring in a home, or live electrical currents at a construction site.
Chemicals can also cause serious burn injuries if they come in contact with the skin or are inhaled or ingested. Both acidic and caustic chemicals have the capacity to cause burns to the skin, eyes, lungs, and gastrointestinal tract and typically occur in workplace or construction site accidents.
How a Lawyer Can Help
After a serious burn injury, the last thing that an accident victim wants to think about is filing a legal claim for damages. An experienced personal injury attorney can shoulder that burden for their clients so that they can focus on what is most important – their recovery. An attorney handles all procedural filing with the court and communicates with insurance adjusters. They negotiate the settlement on their client's behalf and understand the true value of the case. If the insurer does not wish to settle for fair compensation, a skilled attorney can take the case to trial in order to secure the compensation that their client deserves. To learn more, talk to our office today.
Talk to Our Office Now
Have you or a loved one suffered burns in an accident in the Houston area? If so, the experienced Houston burn injury lawyers at Gilde Law firm are here to help. Call or contact our office today to schedule a free consultation.