What Is An Attractive Nuisance?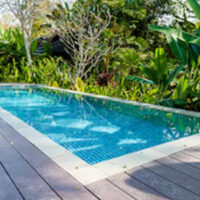 There are certain elements that may be on a person's property that are enticing to children but dangerous, and these are known as an attractive nuisance. Falling under premises liability law in Texas, an attractive nuisance may create liability for a property owner or occupier if a child is injured on the property because of it. At the Gilde Law Firm, our experienced Houston personal injury lawyers are prepared to zealously advocate for your right to compensation if your child is hurt on someone else's property. To learn more about your legal options, call or contact our office today to schedule a free evaluation of your case.
Does Trespassing Matter?
Typically, in an attractive nuisance case it does not matter if the injured child was trespassing when the accident occurred. This is because the underlying assumption of an attractive nuisance is that it is alluring to children who are too young to appreciate the danger or understand the difference between trespassing and being invited onto a property. Property owners can also be held liable for harm caused by an attractive nuisance when a child is either an invitee or licensee on the property, such as being invited to a home with an unfenced swimming pool.
What Qualifies as an Attractive Nuisance?
There are many elements that may be considered an attractive nuisance on someone's property. The concept of an attractive nuisance applies to things on both residential and commercial property and includes the following:
Pools,
Playground equipment,
Artificial landscaping,
Construction sites,
Power tools,
Trampolines,
Tree houses,
Wells,
Fountains, and
Tunnels.
There are also less obvious elements that may be deemed an attractive nuisance that do not normally qualify. For example, if it is known that children in the area climb on roofs and ladders are left out that provide access, it may be considered an attractive nuisance if a child gets hurt on that roof even though normally a roof is not considered an attractive nuisance.
What is Not an Attractive Nuisance?
There are also elements that may be interesting to a child on the property that the court would not consider an attractive nuisance. Generally, an attractive nuisance cannot be a natural element to the land or an apparent danger. Examples of things that do not normally qualify as an attractive nuisance include the following:
Ponds,
Lakes,
Cliffs,
Small natural items (sticks or acorns),
Open pits,
Touching fire, or
Approaching a wild animal
If you have questions about whether a situation with your child qualifies as an attractive nuisance case, talk to our qualified lawyers today.
Talk to Gilde Law Firm Now
At the Gilde Law Firm in Houston, our compassionate and skilled personal injury attorneys take the harm of a child very seriously and promise to zealously advocate for any victim injured by an attractive nuisance. To learn more about your legal options and what your case might be worth, call the office or contact us today to schedule a free consultation.