What Is A Traumatic Brain Injury?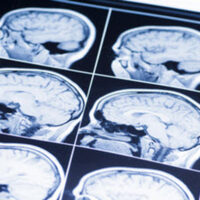 A traumatic brain injury (TBI) is an injury to the head that affects how the brain works, and it is a far more common injury than many people realize. Traumatic brain injury, also known as a concussion, affects hundreds of thousands of people across the United States every year, and the effects can have a lasting impact on the victims of this serious injury. If you or a loved one has suffered a TBI in an accident, the experienced and knowledgeable Houston personal injury lawyers at Gilde Law Firm are prepared to zealously advocate for the compensation that you deserve. To learn more about your legal options, call or contact our office to schedule a free evaluation of your case.
What Causes TBI?
There are many ways that a person can be injured by a traumatic brain injury. Typically, a TBI occurs when an injury victim suffers a serious bump, blow, jolt, or penetrating impact to the head. Some of the most common causes of TBI include falls, auto accidents, assaults, firearm accidents, being struck by an object, blast injuries, or being struck in the head with anything that has enough force to penetrate the skull.
Certain groups are more at risk to suffer a traumatic brain injury than others. Men are more likely than women, and adults over 65 years old are at the greatest risk of hospitalization and death from a TBI. Servicemembers and workers in dangerous industries like construction are also more likely to suffer a traumatic brain injury than others.
TBI Signs and Symptoms
Traumatic brain injuries range from mild to severe, and the symptoms vary depending on the severity of the injury. Mild TBI may result in a brief loss of consciousness, but most victims stay conscious after this injury. The symptoms of mild TBI often resolve themselves in a few days to a couple of weeks, and they may include the following:
Headache
Confusion
Lightheadedness
Dizziness
Blurred vision or tired eyes
Ringing in the ears
Bad taste in the mouth
Fatigue or lethargy
A change in sleep patterns
Behavioral or mood changes, and
Trouble with memory, concentration, attention, or thinking
Moderate to severe traumatic brain injuries are more serious, and if there is ever a suspicion of a serious TBI the victim should seek immediate medical attention. In addition to the symptoms of mild TBI, victims of a moderate or severe traumatic brain injury may also experience the following:
Worsening headache over time,
Repeated vomiting or nausea,
Convulsions,
Being unable to wake up,
Larger than normal pupils or pupils of differing sizes,
Slurred speech,
Weakness or numbness in extremities,
Increased confusion, restlessness, or agitation, and
Clear liquid draining from the nose or ears
To learn more about your options after a TBI, talk to our office today.
Call or Contact Us Now
If you have suffered a traumatic brain injury in an accident you deserve to be compensated for the harm and disruption caused in your life. To learn more about what your case might be worth in the Houston area, call or contact Gilde Law Firm today.
Resource:
mayoclinic.org/diseases-conditions/traumatic-brain-injury/symptoms-causes/syc-20378557