What Are Trucking 'Hours Of Service' Regulations And Will They Keep Me Safe From 18-Wheeler Truck Accidents In Houston?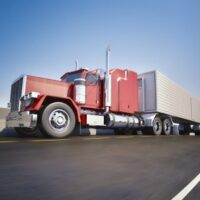 There is no doubt that Houston truck drivers face the challenges of an extremely fast-paced and busy work environment every day on the job. Along with loading and unloading cargo, filling out delivery paperwork, coordinating routes and deliveries, and driving all over Texas' vast roads and highways, truck drivers must stay vigilant and attentive at the job to avoid all of the hazards that come with trucking work. Indeed, trucking work is so demanding that the federal government has established certain rules with regard to how long truck drivers can work and when they take their breaks. These regulations are called "Hours of Service" regulations, but just how effective are they at actually keeping truck drivers and everyone else out on Houston roads safe?
Hours of Service Regulations and 18-Wheeler Truck Driver Rest Breaks
The Federal Motor Carrier Safety Administration (FMCSA) is the federal agency responsible for overseeing truck driver Hours of Service ("HOS") regulations.  Under the HOS regulations, commercial truck drivers – those truck drivers that drive 18-wheeler trucks or semi-trucks and who hold a Commercial Driver's License (CDL) – in any state may drive up to a maximum of 11 hours after they have taken 10 consecutive hours of off-duty time. In addition, 18-wheeler truck drivers may not drive beyond 14 consecutive hours after coming back on duty from being off-duty for 10 consecutive hours. Thus, effectively, an 18-wheeler truck driver cannot drive for more than 11 consecutive hours in a 14-hour shift. In addition to regulations regarding total drive time, HOS regulations also require that 18-wheeler truck drivers take a 30-minute break for every 8 hours of work. The HOS regulations also limit total time driven in a 7/8 consecutive day block to 60/70 hours, among other limitations, such as for adverse driving and regarding the use of the truck's sleeper berth.
Road Safety for Houston Drivers
Although the federal HOS regulations have been put in place to prevent accidents from happening, the plain and simple truth is that even with the rules in place, truck drivers still work incredibly long and tiring days. For this reason, even the HOS regulations cannot prevent distracted driving caused by drivers being overtired or overworked. Driving an 18-wheeler truck while overtired is extremely hazardous and can obviously result in fatal trucking accidents. Therefore, all drivers on the road should practice vigilance, especially when sharing the road with 18-wheeler trucks.
Help with an 18-Wheeler Truck Accident in Houston
If you or a loved one are the victim of an 18-wheeler truck accident in Houston, it is important to learn about your rights and options to compensation under Texas laws. The experienced Houston truck accident lawyers at the Gilde Law Firm offer a free and confidential consultation to learn about your potential case, and to see if they can help you get justice. Contact the Gild Law Firm today to speak to an experienced Houston personal injury lawyer about your rights for free.
Source:
fmcsa.dot.gov/regulations/hours-service/summary-hours-service-regulations