Understanding Texas Premises Liability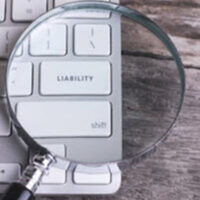 When you visit another person's property, whether commercial or residential, there is an expectation that the premises is safe for visitors. Unfortunately, not all property owners maintain the safety of their premises, and when hazardous conditions result in an accident the owners may be held liable for any injuries that result. This is known as premises liability, and an experienced Houston personal injury attorney like those at Gilde Law Firm can help victims of premises liability accidents collect the compensation that they deserve for their injuries. To learn more, call or contact our Houston office today to schedule a free initial consultation.
Common Locations of Premises Liability Accidents
A premises liability claim can arise anywhere on private or public property if a guest is visiting the premises and is injured by a dangerous or hazardous condition. Some of the most common locations where premises liability claims occur in Texas include the following:
Restaurants,
Bars,
Retail stores,
Shopping malls,
Movie theaters,
Amusement parks,
Apartments and single-family homes,
Government buildings, and many other locations.
There are also special locations and hazardous conditions that are known as an attractive nuisance. Common examples of an attractive nuisance include construction sites and swimming pools that are likely to attract children and cause serious injury. In order to establish a premises liability case, an accident victim must be able to show that the property owner or occupier owed a legal duty of care to the victim, that the duty was breached, and that the victim was injured on the premises.
What is the Duty of Care?
Texas law dictates that property owners owe visitors different levels of care depending on their reason for being on the premises. Guests who are on the property for the economic benefit of the premises owner are called invitees, and they are owed the highest duty of care. Property owners must warn invitees of any dangerous conditions on the property that the owner knew or should have known about with a routine inspection as well as fix hazards on the property. Visitors on the premises for a social purpose are called licensees, and property owners have a duty to warn of any known hazards or fix the dangerous conditions. Trespassers, or people on the property without permission, are owed the least duty of care. Property owners must not intentionally harm trespassers on their property, but they do not have to protect them from hazardous conditions on the premises. For help determining the duty of care owed to you in a premises liability case, talk to our office today.
Talk to Our Office Today
If you or a loved one has been injured on another person's property in the Houston area, the experienced personal injury lawyers at the Gilde Law Firm can help you get the compensation that you deserve after an accident. To learn more about your legal options, call our office or contact us online to speak with a lawyer and schedule a free evaluation of your case.
Resource:
law.cornell.edu/wex/invitee