Tragic November 2022 18-Wheeler Truck Accident Remembered – 16 out of 23 High School Students Injured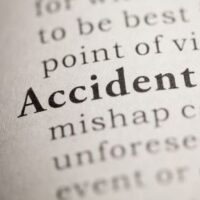 One of the most thrilling things that a high school student can experience is the joy of traveling to school sports tournaments. Spending time with teammates and coaches on the travel school bus, singing songs, eating out at dives and fast food restaurants, and sleeping at cheap hotels are all part of the fun of sports for the average American high school athlete. However, as we are all well aware, danger can strike at any time and any place, and traveling school sports tournaments involve transporting a large number of teens and adults from their hometown school to their opponent's school. Unfortunately, sometimes accidents strike on the journey out of town. Such was the case in Warsaw, Indiana, when a major 18-wheeler truck accident occurred with a school bus carrying over 20 teenagers.
According to local reports, in mid-November, 2022, 23 teenage high school students, ranging from 14 to 17 years old, were traveling from Chicago approximately 120 miles south, to Warsaw, Indiana. The students were hockey team players from Saint Ignatius College Prep. As the students were traveling in a team school bus on their way back to Chicago, an 18-wheeler truck was speeding excessively when it ran a red light and collided with the bus. The semi-truck driver, 58-year-old Brooklyn, New York resident Victor Santos, was arrested on suspicion of driving under the influence of alcohol. According to authorities, Santos smelled of alcohol and failed a field sobriety test at the scene. Officers also noticed that Santos slurred his words as he spoke to them. Ultimately, an astounding 16 teenagers were injured in the 18-wheeler collision, and 3 were seriously injured and required surgery.
18-Wheeler Truck Accidents and Your Rights
In Houston, when a person is injured by the negligence or recklessness of another person, they may be entitled to compensation for their injuries under Texas personal injury laws. The same is true of 18-wheeler truck accidents. When a person in Houston is injured by a semi-truck, they may have a claim for compensation not only against the individual truck driver, but also against the trucking company if the accident occurred in the scope of the truck driver's work. In order to determine whether you may have a claim for compensation under Texas personal injury laws, it is always advisable to speak with an experienced Houston truck accident lawyer as soon as possible after an 18-wheeler truck accident has occurred.
If you or a loved one has been injured by an 18-wheeler truck and it was not your or their fault, learn about your rights and entitlement to potential compensation today. The experienced Huston truck accident lawyers at the Gilde Law Firm offer a free and confidential consultation to learn about your 18-wheeler truck accident and to see if they can help fight to get you money due. Contact the Gilde Law firm today and speak to an experienced Houston truck accident lawyer about your rights for free.
Source:
abcnews.go.com/US/16-high-school-hockey-players-injured-semi-truck/story?id=93228804