Time To Take A Break: All About Federal Rest Break Requirements For 18-Wheeler Truck Drivers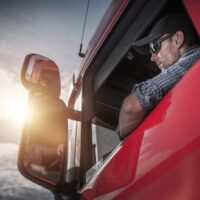 Workers in most states have protections under state employment laws that entitle them to take meal and rest periods at work. For example, in Houston, under Texas laws, most employers are required to provide employees with at least a 10-minute rest break for every four hours of work, and a 30-minute lunch break for every 5 hours of work (unless it is waived for work days 6 hours or less). However, in Houston, 18-wheeler truck drivers, and all commercial semi-truck drivers in the United States, must adhere to meal and rest break requirements promulgated under federal law. These safety regulations for 18-wheeler truck drivers are called Hours of Service Regulations and they are set forth by the Federal Motor Carrier Safety Administration. But why are these heightened regulations in place for 18-wheeler truck drivers, and what exactly are they?
Rest Periods for 18-Wheeler Truck Drivers – Promoting Safe Driving
The main reason that the FMCSA requires 18-wheeler truck drivers to adhere to strict Hours of Service regulations is safety. Trucks are massively heavy machines that travel at high speeds with other, smaller, vehicles on the road, and fatigued and distracted semi-truck drivers may pose a risk to themselves and other drivers. Therefore, the FMCSA requires semi-truck and 18-wheeler truck drivers to take breaks from driving strictly in accordance with the Hours of Service rules.
Hours of Service Regulations for 18-Wheeler Truck Drivers
Under the FMCSA Hours of Service regulations, there are several rules that provide a framework for 18-wheeler truck driver rest periods. First, 18-wheeler truck drivers may only drive for up to 11 hours after they have 10 consecutive hours off duty. Secondly, truck drivers may not "drive beyond the 14th consecutive hour after coming off duty, following 10 consecutive hours off duty." Third, 18-wheeler truck drivers and semi-truck drivers must take a 30-minute meal period after 8 hours of drive time. The break can be taken by resting or doing any non-driving activities for 30 consecutive minutes (in other words, the truck driver can be on-duty but not driving, off-duty, taking a nap in the sleeper berth of the 18-wheeler truck, etc.). In addition to these break rules, the Hours of Service regulations also prohibit drivers from driving after 60/70 hours on duty in 7/8 consecutive days. In sum, there are a number of regulations that have been established by the government to make 18-wheeler trucks safer on the road, but semi-truck accidents can and do still happen.
What to Do if You are Injured in an 18-Wheeler Truck Accident
If you have been injured in an 18-wheeler truck accident and you want to learn about your legal rights to compensation, contact the Gilde Law Firm today. The experienced Houston truck accident lawyers at the Gilde Law Firm offer a free and confidential consultation to learn about your case and to see if they can help fight for you. Contact the Gilde Law Firm today and speak to a lawyer about your case for free.