The Dangers Of 18-Wheeler Trucks On Houston Roads And Highways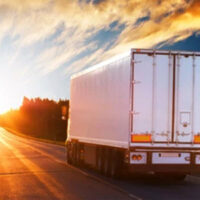 Pretty much every Texan is familiar with 18-wheeler trucks. Whether you know the lingo for 18-wheelers, such as semi-truck, eighteen-wheeler, "big rig", tractor-trailer, or "semi", everyone is familiar with the large trucks that drive down the road hauling trailers, refrigerator units, logs, flatbeds, or tankers. 18-wheelers remain one of the most important pieces of the American supply and delivery and logistics chain, as notably trains, planes, and boats, can't get to all the various business locations that semi-trucks do. Indeed, 18-wheelers get products from ports, warehouses, and distribution centers from all across the country, and deliver the products directly to the business, as a critical tail end of the supply and delivery chain.  As important as 18-wheelers are to every American across the country, whether they realize it or not, 18-wheelers are also extremely dangerous machines that have the power to cause major accidents that sometimes even turn fatal. But why are 18-wheelers so dangerous on Houston roads and highways? A 2021 report from the National Highway Traffic Safety Administration (NHTSA) sheds light on the dangers of large trucks.
Key Findings from the 2021 NHTSA Report
The NHTSA report includes data regarding medium and heavy trucks, excluding busses and motorhomes, that have a gross vehicle weight rating of more than 10,000 pounds. Notably, the report states that 75% of large trucks that are involved in traffic accidents that result in fatalities have a gross vehicle weight rating of over 26,000 pounds. Importantly, the 18-wheelers that we see on the road often exceed 26,000 pounds, and can be, on average, around 35,000 pounds when hauling empty, and up to 80,000 pounds when fully-loaded.
Key Findings from the 2021 NHTSA report regarding the dangers of large trucks on the road include:
A whopping 71% of people who were killed in large-truck accidents in 2019 were not occupants of the semi-truck themselves, but occupants of other vehicles;
When it comes to accident timing, 70% of fatal accidents involving large trucks occurred on the weekdays (Monday through Friday) in 2019;
Only 2% of large truck drivers involved in fatal large truck accidents had blood alcohol level that exceed the legal limit;
In 2019, 5,005 people were killed in large truck accidents across the United States;
159,000 people were injured in large-truck involved traffic accidents in 2019 in the United States; and
A further 538,000 large trucks were involved in accidents that were reported to police in 2019 in the United States.
It is clear from the NHTSA report that large trucks are, at the least, involved in over half a million traffic accidents in the United States on a yearly basis, and that most of the fatalities that result from large truck accidents are the occupants of other vehicles on the road.
Help with a Houston 18-Wheeler Truck Accident
Surviving a traffic accident involving an 18-wheeler truck is a terrifying ordeal. If you or someone you love has been injured in an 18-wheeler truck accident in Houston, it is best to have an experienced Houston truck accident lawyer on your side. The experienced Houston truck accident lawyers at the Gilde Law Firm offer a free and confidential consultation to review your case and to see if they can help you recover money compensation for your injuries. Contact the Gilde Law Firm today and speak to a lawyer about your truck accident for free.
Source:
crashstats.nhtsa.dot.gov/Api/Public/ViewPublication/813110