Texas Couple Sues Wedding Venue for Premises Liability Related to Trip and Fall Accident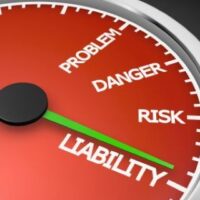 In October, 2021, Kathleen Salazar and her husband Gabriel Salazar attended the wedding nuptials of their niece in Rhode Island. Unfortunately, what should have been a day of joy and excitement for the Salazars, their family, and friends turned into a nightmare full of pain and anguish. According to local reports, while attending the wedding, which was held at the breathtaking Linden Place in Bristol, Rhode Island, Kathleen Salazar tripped on a raised threshold in the venue, fell forward, and hit the floor with her face. The injury to Kathleen Salazar's face was severe. A complaint later filed by the couple details the horrific and extensive toll the accident had on Kathleen, stating that "Kathleen's teeth were broken and guests were picking pieces of her teeth from the floor…[she] broke her jaw requiring multiple surgeries, injured her lumbar spine, and has recently been fitted with metal orthodontic braces to try and remedy her jaw alignment – since the incident, she's not been able to eat properly, suffers weight loss including the loss of muscle mass and requires medication to sleep because of back pain."
As a result of Kathleen Salazar's extensive injuries from the trip and fall accident at Linden Place, the Salazars brought suit in the United States District Court in the District of Rhode Island, claiming, among other things, damages as a result of the venue's negligence to provide a safe space for the Salazars, leading to the injury. The lawsuit alleges that Linden Place "…owed a duty to Kathleen to keep the Premises in a safe condition by, among other things, providing a warning regarding dangerous conditions like the obstruction or preventing and/or curing and/or removing dangerous conditions."
Premises Liability Claims in Houston
In Houston, like Rhode Island, victims of trip and fall accidents may be entitled to compensation for their injuries if their injuries resulted from a business or business property owner's negligence or recklessness in maintaining a safe business property for customers and other invitees. These claims are called "premises liability claims" under Texas laws. Under Texas premises liability laws, in Houston, trip and fall victims may be entitled to money compensation for their injuries such as loss of earnings, pain and suffering, medical expenses, and other important forms of compensation to make them whole again. Therefore, if you suffered a trip and fall accident on or at a business property in Houston, it is best to speak with an experienced and skilled Houston premises liability lawyer as soon as possible.
Legal Representation for Trip and Fall Victims in Houston
If you suffered a serious injury as a result of a business' or business property owner's failure to maintain a safe business property in Houston, you may have claims for money compensation under Texas laws. The experienced Houston premises liability lawyers at the Gilde Law Firm offer a free and confidential consultation to learn about your unique case and to see if they can help fight for you. Contact the Gilde Law Firm today and speak to a Houston premises liability lawyer about your rights and options for free.
Source:
golocalprov.com/news/couple-sues-ri-wedding-venue-after-woman-fell-during-reception-breaking-jaw