Strongsville, Ohio, Teen Faces Murder Charges for High-Speed Crash, Will Wrongful Death Personal Injury Lawsuit Follow?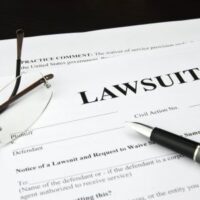 A Strongsville, Ohio, teen is facing serious charges as her murder trial heated up last week. According to local reports, Mackenzie Shirilla, who was 17 years old at the time, killed the two passengers who were riding with her in her car last summer on July 22, 2022. Ms. Shirilla now faces criminal charges against her, including two counts of murder for the deaths of the two young male passengers.
Investigators report that the accident occurred early in the morning July 22, when Ms. Shirilla was traveling with 19-year-old Davion Flanagan, a recent Strongsville high school graduate, and Dominic Russo, a 20-year-old male who was dating Ms. Shirilla. According to investigators, Ms. Shirilla accelerated her vehicle up to 100 miles per hour at dead end street Progress Drive Business Park, hit a sign, and then crashed into a brick building. Both Flanagan and Russo were killed in the car accident, while Ms. Shirilla was rescued from the scene and taken to the hospital for extended treatment of her injuries. Prosecutors in Ms. Shirilla's criminal court case allege that Ms. Shirilla never applied the brakes during the time she was traveling at 100 miles per hour. If convicted of the charges against her, Ms. Shirilla could spend up to life in prison.
Criminal Car Accident Murder Cases and Personal Injury Wrongful Death Cases
Whether Ms. Shirilla is convicted of murder in the criminal case against her or not, the families of Davion Flanagan and Dominic Russo may have claims under civil law against her for damages. In most states, under personal injury laws, certain surviving family members of those who have been killed in car accidents due to the negligent or intentional acts of another party, may have claims for damages under personal injury wrongful death laws. In a car accident case, a separate criminal action may put a defendant behind bars, but criminal court proceedings do not compensate the victim's family. Under personal injury wrongful death laws, families of those who have lost loved ones due to another person's negligent or intentional conduct may have some justice under the law.
Help with Your Personal Injury Wrongful Death Case in Houston
Fortunately, Texas personal injury laws recognize wrongful death claims in Houston. If you or a loved one was in a car accident or any type of accident due to the fault of another person or party, the Gilde Law Firm is here to help. The experienced and skilled Houston wrongful death lawyers at the Gilde Law Firm help families of car accident victims get justice under Texas civil laws. The experienced Houston personal injury lawyers at the Gilde Law Firm offer a free and confidential consultation to learn about your Houston personal injury wrongful death case and to see if they can help fight to get you compensation due. Contact the Gilde Law Firm today and speak to an experienced Houston personal injury wrongful death lawyer about your rights and options to compensation for free.