Sexual Assault Awareness Month Highlights Importance Of Sexual Assault Forensic Exams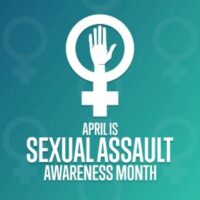 April is Sexual Assault Awareness Month (SAAM) and people in Houston, and across the country, are learning more about what to do after a sexual assault occurs as a result of grassroots efforts to spread sexual assault awareness. One of those efforts involves educating the public about what to do when a sexual assault occurs, and how to prepare for a sexual assault forensic examination. After a sexual assault occurs, the survivor may choose to have a sexual assault forensic exam, also commonly known as a "rape kit", to preserve evidence that the sexual assault occurred, and who perpetrated it. A sexual assault forensic exam is also important for the survivor in getting medical care for the sexual assault attack. In order to spread awareness about sexual assault forensic exams, and their importance, in Houston, we have compiled an FAQ for sexual assault survivors, their families, and the public, about sexual assault forensic exams.
Is a Sexual Assault Survivor Required to Report a Crime if They Decide to Undergo a Sexual Assault Forensic Exam?
The general answer is no. While sexual assault is a crime in and of itself, a survivor of sexual assault is not required to report the sexual assault to law enforcement if they decide to move forward with a sexual assault forensic exam. It is best to speak with a Houston sexual assault sex crime lawyer if you have questions about reporting a sexual assault in Houston.
What is a Sexual Assault Forensic Exam and What is a "Rape Kit"?
A sexual assault forensic exam is an examination post-sexual assault conducted on the sexual assault survivor in order to preserve important evidence of the sexual assault crime and to provide important medical treatment to the survivor. A "rape kit" is another term for a sexual assault forensic exam, and is also the actual "kit" that is used to conduct the exam. Rape kits may vary by state, but typically they include: tools for collecting evidence (bags, paper sheets), a comb, documents and envelopes, blood sample equipment, swabs, and instructions.
How Does a Sexual Assault Survivor Prepare for a Sexual Assault Forensic Examination?
A sexual assault survivor can preserve key evidence for the sexual assault forensic exam by not bathing or showering or using the restroom until the exam is conducted. Waiting to change clothes and comb hair can also preserve evidence for the exam. In addition, waiting to clean or clear the area where the crime occurred is a good idea, as the scene may provide important evidence of the attack.
What if the Sexual Assault Occurred on Business Property?
Being sexually assaulted at a business property is no different than being sexually assaulted at home in terms of getting a sexual assault forensic exam. However, it is important to know that in Houston, survivors of sexual assaults that occur on business properties may have options under civil laws to get justice not only against their individual attacker, but also against the business itself for failing to protect the survivor against the sexual assault attack. If you have been sexually assaulted in Houston at a business property, the experienced Houston sexual assault sex crimes lawyers at the Gilde Law Firm are here to help. Contact the Gilde Law Firm for a free and confidential consultation about your case and get help today.