Reckless Driving in Houston: Recourse for 18-Wheeler Truck Accident Victims Not Limited to Criminal Action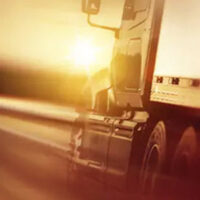 It is an unfortunate fact that Houston's roads can be very dangerous places for the average person. With the flow of busy traffic, distracted driving, and occasional obstacles in the road, injuries can and do happen out on Houston highways and streets every day. Add to the regular traffic mix the constant procession of 18-wheeler trucks that traverse Houston roads every day as part of the critical supply chain, and the result can be even more deadly. With 18-wheeler trucks being extremely heavy and formidable machines, they can easily cause fatalities out on the road if not operated correctly.
Although the majority of truck drivers out on Houston roads follow the rules of the road and do their jobs to the best of their ability, sometimes 18-wheeler truck drivers, like any other type of driver, engage in reckless driving. This can be deadly for smaller vehicles, motorcycles, and pedestrians. But what exactly is reckless driving under Texas laws, and what recourse do victims of 18-wheeler truck accidents involving reckless driving have in Houston? We answer those questions here.
Reckless Driving Under Texas Laws
Under the Texas Transportation Code 545.401, "[a] person commits an offense if the person drives a vehicle in willful or wanton disregard for the safety of persons or property." An offense for reckless driving under Texas law is a misdemeanor punishable by a fine of up to $200, jail time of up to 30 days, or both.
Reckless Driving and Texas Personal Injury Laws
Although it is clear that reckless driving is a criminal offense, pressing criminal charges is not the only recourse under Texas laws that many Houston 18-wheeler truck accident victims have. Under Texas personal injury laws, victims of reckless driving accidents in Houston may be entitled to money damages against both the individual truck driver who caused the accident and his or her employer, if the driver caused the accident within the scope of his or her employment. Damages for reckless driving truck accident victims in Houston may include pain and suffering, mental anguish, lost wages, medical expenses, and other compensation.
Where to Turn if You Have Been Injured in an 18-Wheeler Truck Accident in Houston
If you have been injured in an 18-wheeler truck accident in Houston, due to the fault of the 18-wheeler truck driver and/or his or her employer, it is important to speak with a skilled and experienced Houston truck accident lawyer as soon as possible to learn about your rights and options under Texas personal injury laws. The experienced Houston truck accident lawyers at the Gilde Law Firm offer a free and confidential consultation to learn about your 18-wheeler truck accident and to see if they can help you get money compensation due to you. There is a limited time to file your claim under Texas personal injury laws, so it is best to contact the Gilde Law Firm as soon as possible after your accident. Contact the Gilde Law Firm today and speak to a lawyer about your rights and options for free.