Popular Children's Beverage Recalled Due To Possible Contamination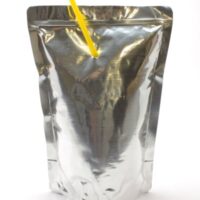 One of the last things a parent wants to face is the possibility that they have given a child food or beverage that could potentially make them sick. When a parent purchases a food or beverage product at a grocery store, they have a level of trust that the manufacturer and producer of the product has adhered to industry and legal standards and that the product will be safe for their child to consume. Accordingly, when a food or beverage product that a parent has recently purchased is recalled due to potential contamination, it can be very scary. Such is the case with the recent recall of the popular children's drink Capri Sun, a brand of the multinational food company Kraft Heinz.
According to reports, in mid-August 2022, Kraft Heinz stated that nearly 6,000 cases of its Capri Sun Wild Cherry beverage product had been contaminated with a cleaning solution that was used in treating the machinery that processes the drink. The cleaning solution, according to Kraft Heinz, was "inadvertently introduced into a production line" at one of the Kraft Heinz Capri Sun manufacturing facilities. After receiving consumer complaints about the product's taste, Kraft Heinz recalled the 5,760 cases of potentially contaminated drinks. The total number of Capri Sun Wild Cherry drink pouches is estimated to be around 230,000 units.
According to the report, Kraft Heinz is working with retailers to pull possibly contaminated cases of Capri Sun Wild Cherry off the shelves, and advises that consumers should not drink Capri Sun pouches from potentially contaminated cases. The recalled cases can be identified by checking the "Best When Used By" date of June 25, 2023, and can be returned to the store where purchased.
Justice for Injuries or Illness Sustained as a Result of Defective Products
Unfortunately, as the case with Capri Sun Wild Cherry demonstrates, sometimes the food and beverage companies that consumers know and trust make mistakes that can result in injury or illness. Companies who have released contaminated food and beverage products into the supply chain are responsible for illnesses and injuries that may result from consumption of such faulty products. The laws that hold companies responsible for injuries and illness that result from defective and contaminated food and beverage products are called "defective products law". Under Texas defective products laws, a person who has been injured by a contaminated or otherwise defective food or beverage product may have a legal claim against the company who produced and manufactured the product for negligence. Consumers injured by a defective product may be entitled to recover money damages for injuries and illnesses sustained by consuming the product.
Contact Us Today for Help
Consumers in the Houston area who have been injured by a defective food or beverage product can reach out to the experienced Houston defective product lawyers at the Gilde Law Firm for a free and confidential consultation to assess their potential product liability claims. If you have been injured by a defective product in Houston, contact the Gilde Law Firm today to learn about your rights and options and to see if they can help you recover just compensation.
Source:
cnn.com/2022/08/16/business-food/capri-sun-wild-cherry-recall/index.html