Ohio Train Derailment And Toxic Chemical Release Shines Light On Toxic Chemical Exposure Cases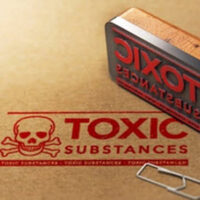 For the past several weeks the daily news cycle has contained alarming reports regarding the train derailment and subsequent release of toxic chemicals from Norfolk Southern trains in East Palestine, Ohio. Accordingly, most people are now aware that on February 3, 2023, a Norfolk Southern train crash caused the intentional release of the toxic chemical vinyl chloride from the train cars into the East Palestine environment, and the panic that many East Palestine residents and others throughout the country feel over the potential contamination of toxic chemicals in the air and water. So far, while authorities investigating the accident have found that the train crash was 100% preventable, they have also found that there are no harmful toxins in the regular water supply used by East Palestine, Ohio, residents. Despite investigators' claims that the water is safe for those in East Palestine, East Palestine residents have reported troubling symptoms since the train derailment and release of chemicals, such as headaches and feeling sick. Authorities are still investigating the incident and massive clean-up and hazardous waste transport efforts are currently underway.
Justice for Victims of Exposure to Toxic Chemicals – Camp Lejeune Claims
When a large number of people are affected by the release of toxic chemicals and forced exposure to those chemicals, they may have rights and options under the law to recover damages for injuries sustained from such exposure. Such is the case, for example, for the many veterans and their family members who were stationed and lived at North Carolina Marine Corps Base Camp Lejeune. From the 1950s to the late 1980s, veterans and their family members who were stationed and lived at Camp Lejeune were exposed to dangerous toxic chemicals that contaminated the regular water used for drinking, washing, and other life activities.
The United States Government now acknowledges that the toxic chemicals at Camp Lejeune have caused veterans and their family members who lived there and were exposed to suffer from a range of serious diseases and cancers, such as bladder cancer, Parkinson's disease, lymphoma, and other dangerous illnesses. Last year, President Joe Biden signed the PACT Act and Camp Lejeune Justice Act into law that enable veterans and their family members to bring claims against the U.S. Government for damages related to injuries suffered as a result of exposure to toxic chemicals and Camp Lejeune. So far, already, thousands of claims have already been filed by veterans and their family members.
Help with Your Camp Lejeune Toxic Chemical Exposure Claim in Houston
If you or a loved one was exposed to the toxic and contaminated water at Camp Lejeune, and you have been diagnosed with a serious illness, cancer, or disease, as a result, it is important to contact an experienced Houston mass tort lawyer as soon as possible to learn about your rights and options. You may be entitled to money compensation for your injuries, and, importantly, there is a limited time to file your claim. If you are in Houston, contact the Gilde Law Firm for a free and confidential consultation to learn about your rights and options. Contact the Gilde Law Firm today and speak to an experienced Houston mass tort lawyer about your rights for free.
Source:
cnn.com/2023/02/27/us/ohio-train-derailment-east-palestine-monday/index.html