New Jersey Man Charged with Rape, Sexual Assault of Three Women in Hotels Rooms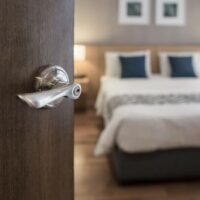 It is an unfortunate fact that more and more reports have been released this year detailing harrowing incidents of women being raped and sexually assaulted on business properties throughout the United States. From apartment fitness centers to busy gyms, hotel rooms, and cruise ships, countless victims have experienced horrific sexual crimes against them in locations where they typically should feel safe, and where they should be protected.
Sadly, reports of three more hotel rape and sexual assault victims have hit the news, prompting criminal charges against the sexual assault attacker, and sparking a conversation about the options and rights for sexual assault and rape victims that experience sexual assault attacks on business properties. Victims have rights beyond the criminal justice system, and may decide to bring civil cases for damages on their own.
The sexual assault attacks that have hit the headlines as of late occurred between September, 2022, and March, 2023, and involved a New Jersey man who raped and sexually assaulted three women in a hotel room at gun point. The man, 25-year-old Fokam Parfait, is accused of first trapping and raping a woman multiple times in a hotel room in September, 2022, over the course of seven hours. The next victim was attacked by Parfait in October, 2022. That victim alleges that Parfait pointed a gun at her and attempted to "force himself" on her, but she was ultimately able to escape the hotel room to freedom. The third victim, who was attacked by Parfait in March, 2023, alleges that Parfait also pointed a gun at her and raped her in the hotel room.
Police investigations into the rapes and sexual assaults involving Parfait reveal video surveillance and evidence obtained from the hotel and from the room, such as clothing and a handgun. Parfait was charged criminally, including charges of first-degree aggravated sexual assault by physical force, kidnapping in the first degree.
Justice for Sexual Assault and Rape Survivors in Houston
Unfortunately, the attacks described by the three women who were sexually assaulted and raped by Parfait are not isolated incidents. A sexual assault can happen anytime and anywhere, even on a business property that otherwise seems safe and where there is seemingly protection. In Houston, survivors of sexual assault attacks and rapes that occur on business properties have rights and options beyond pressing criminal charges. Under Texas laws, Houston sexual assault survivors who were attacked on business properties may have claims for monetary compensation against the business or property owner for failing to keep the property safe, leading to the sexual assault or rape. If you were sexually assaulted on a business property in Houston, it is important to speak to an experienced Houston sexual assault sex crime lawyer as soon as possible to learn about your rights and options to justice. The experienced Houston sexual assault sex crime lawyers at the Gilde Law Firm offer a free and confidential consultation to learn about your case and to see if they can help. Contact the Gilde Law Firm today and speak to a lawyer in Houston about your case for free.
Source:
abc7ny.com/rape-new-jersey-hotel-gunpoint/13078573/