Injured in a Car Accident in Houston and Don't Know Where to Turn First? Here's What You Need to Know about Which Type of Lawyer to Call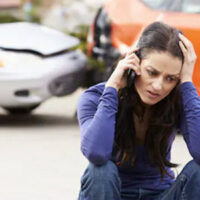 When a person is injured in a car accident in Houston, the last thing that they likely want to think about is what legal action to take next. Faced with treating a likely severe injury, potential mounting medical expenses, taking time off of work, and still dealing with everyday life such as taking care of children and the household, a car accident can disrupt a person's life to the point that getting justice through the court just goes on the backburner. However, as many Houstonians know, there is a limited time in Houston to file a personal injury claim after being injured in a car accident, and for the best chance of success, victims of car accidents in Houston should act as soon as possible. But with a wide variety of different types of lawyers to call in Houston, which type of lawyer is best suited to take on a car accident claim in Houston? We answer that question here.
Different Types of Lawyers for Different Legal Claims in Houston
Just like doctors, who have a variety of specializations that they practice within the medical field, most lawyers in Houston have an area of the law that they focus on in their practice. Therefore, when looking for a lawyer in Houston, it is helpful to know what type of lawyer to look for to litigate your specific claim. In the medical field, a potential patient would not seek out an orthopedic doctor for a brain tumor. Similarly, in the legal field, the type of lawyer matters. Criminal lawyers in Houston focus on criminal defense matters, such as defending a person charged with a crime. Family law lawyers in Houston typically handle cases involving marriage and divorce. Intellectual property lawyers help their clients with matters such as patents and trademarks. Employment lawyers represent employees with regard to disputes that arise with their employer. Accordingly, when it comes to searching for a car accident lawyer in Houston, the type of lawyer that you will want to search for is a Houston personal injury lawyer. A Houston personal injury lawyer seeks compensation for victims who have been injured or harmed by the negligence, recklessness, or intentional acts of another person or entity. In sum, a Houston personal injury lawyer seeks justice for car accident victims, and is the type of lawyer to call if you have been injured in an automobile accident due the fault of another party.
Experienced Personal Injury Lawyer in Houston
If you have been injured in a car accident in Houston and you are seeking out legal help, contact the experienced Houston personal injury lawyers at the Gilde Law Firm. The experienced Houston personal injury lawyers at the Gilde Law Firm offer a free and confidential consultation to learn about your particular case, and to see if they can help fight for you in your car accident case. Contact the Gilde Law Firm today and speak to a lawyer about your rights, options, and potential next steps for free.