I was Sexually Assaulted While On Vacation. Do I Need To Hire A Lawyer?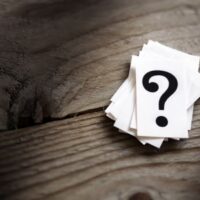 We go on vacation to relax, enjoy ourselves, adventure, spend time with family and friends, and do something new. When we leave our homes, we often aim to also leave our worries and cares behind us, and set off for a good time ahead. However, unfortunately, sometimes things don't go to plan and our vacations can end up becoming a nightmare rather than a blissful and relaxing time. Indeed, even when we are on vacation we can be the targets and victims of criminal activity, which can lead to dangerous situations, sexual assaults, and even serious injury or death.
When we go to a new place and book a hotel, cruise, or all-inclusive resort, at the minimum we expect that the place we will call our temporary "home" will be safe for us to stay and sleep in. With modern day security measures such as cutting-edge security surveillance systems, key cards, and heightened forms of digital verification, we may be lulled into a false sense of security that our accommodations are safe and sound. The harsh reality is that a vacationer can become a victim at any time and in any place, even of a horrific sexual assault. It is, accordingly, important for victims of sexual assault on vacation who were assaulted at their accommodations to know what to do next.
Where Can Sexual Assaults Occur?
At the outset, it is important to note that sexual assaults can occur at any place a vacationer may stay. From dingy motels to luxury resorts, a sexual assault can occur in open public spaces, such as hallways, bars, gyms, elevators, and staircases, or in the privacy of a guest's room or a public bathroom. Cruise ships, spas, and resorts, even with their heightened measures of security and surveillance measures can be the scene of a sexual assault. Vacationers should make sure to stay vigilant, even within the walls of their hotel or resort, and watch for anything that looks suspicious and report it.
What to do if You are the Victim of a Sexual Assault on a Vacation Property
If a sexual assault occurs on a vacation property, such as a hotel, cruise ship, inn, or other place of hospitality, the victim of the sexual assault has rights and options. Of course, it is important for local law enforcement to get involved as soon as possible, and the sexual assault attacker should be apprehended and criminally charged. In addition to pressing criminal charges, a sexual assault victim may be entitled to money damages for the sexual assault injury under premises liability laws. Under these laws, a victim of a sexual assault on a business property can sue the business property –such as a hotel, cruise ship, or resort—for compensation, along with any other responsible parties. The significance of this remedy is that it can help victims of sexual assault actually get compensation, keeping in mind that the actual attacker, who can also be named, may be judgment-proof.
A victim of a sexual assault should get the appropriate treatment and care after the traumatic event. When ready, and as soon as possible, the next steps that they should take is to contact an experienced sexual assault premises liability lawyer. A sexual assault premises liability lawyer will listen to the sexual assault victim's story and can advise them of their rights and options. The sexual assault premises liability lawyer can determine who is legally responsible and should be held accountable, and can advocate for the victim in court.
If you have been sexually assaulted at a hotel, inn, resort, or on a cruise, or any other business property in Houston, the experienced Houston sexual assault sex crime lawyers at the Gilde Law Firm are here to help. The experienced Houston sexual assault sex crime lawyers at the Gilde Law firm offer a free and confidential consultation to learn about your story, and to see if they can help. Contact the Gilde Law Firm today and speak to a lawyer for free about your case.