I Was Sexually Assaulted On A Business Property But I Am Told My Attacker Is Judgment-Proof, What Can I Do?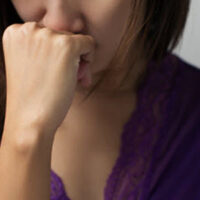 Experiencing the pain, trauma, and fear involved in a sexual assault attack is something that no person should ever have to go through. Though most Houston residents likely believe that when they visit a private business property, such as their local gym, the mall, or the grocery store, they are safe from violent and dangerous attacks, the truth is that sexual assaults happen on private business properties at a staggering rate. Indeed, in the United States alone, the statistics show that every 68 seconds an American is sexually assaulted, and these sexual assault attacks are frequently carried out on the premises of a business. When it comes to where sexual assaults occur in the United States, 10% of sexual assault attacks occur in enclosed areas, such as parking lots or garages, and another 15% occur in open public places. In addition, the statistics show that in the United States, a whopping 29% of sexual assault attacks happen when a person is simply traveling to and from work or school, or running errands.
With the data showing that nearly one-third of sexual assault attacks in the United States occur when the victim is out and about running errands, or otherwise out of the house, the reality is that private business properties can often be the scene of a sexual assault attack. But what rights does a sexual assault victim have to compensation after a sexual assault occurs on a business property, and what happens if their attacker is judgment proof?
Sexual Assault Attacks and Premises Liability Claims: Two Possible Defendants
Fortunately, in Houston, under Texas laws, the victim of a sexual assault on a business property has rights and options. In Houston, when a sexual assault occurs on the property of a private business, and the business failed to maintain the property to the appropriate standard of care to prevent such crimes, not only the sexual assault attacker may be liable for damages suffered by the victim, but the owner of the property or business owner may also be liable to the victim as well. This type of claim is called a "premises liability claim", and it is brought under Texas civil laws, as opposed to criminal laws. Importantly, under a theory of premises liability, even if the individual who perpetrated the sexual assault on the victim is judgment proof (meaning they could not pay a judgment even if one is awarded the victim due to their own financial situation), the victim may still receive compensation from the business or property owner for their injuries.
Help with a Sexual Assault Premises Liability Claim in Houston
If you survived a sexual assault attack on a business property in Houston, it is important to learn about your rights and options as soon as possible to protect your ability to file a sexual assault premises liability claim. The experienced Houston premises liability lawyers at the Gilde Law Firm offer a free and confidential consultation to learn about your case and to see if they can help fight for you. Contact the Gilde Law Firm today and speak to an experienced premises liability lawyer about your rights for free.
Source:
rainn.org/statistics/scope-problem