I Was Sexually Assaulted At A Houston Hotel As A Guest. Do I Have A Claim Under Title VII "Sexual Harassment" Laws? Workplace Sexual Harassment Claims Vs. Civil Sexual Assault Claims In Houston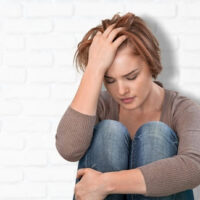 Most people in Houston and in the United States are likely familiar with the concept of workplace "sexual harassment." We see it on T.V. and in movies, in required human resources videos, and it crops up in company handbooks and on staff room posters. Most people are also likely familiar with the concept of "sexual assault". Sexual assault is often associated with a rape or attempted rape, or other forcible and unwanted sexual acts committed against a victim by another person or persons. Most people are probably familiar with sexual assault from watching true crime shows and television crime dramas, such as Law and Order: SVU.
Of course, it is the hope of most reasonable and sane people that no one has to go through workplace sexual harassment or a sexual assault. However, the reality is that sexual assaults and sexual harassment happen every day, at every type of business. Another reality is that the different laws that apply to situations involving unwanted, offensive, and forcible sexual acts can be confusing for people who have suffered a sexual assault. In the situation of a hotel guest who has been sexually assaulted in a hotel by another guest, what laws apply? Can a sexual assault victim bring claims under both Title VII sexual harassment laws and sexual assault laws?
Title VII and "Sexual Harassment" Claims
Title VII protects employees from dangerous and hostile work environments. Under Title VII, an employer has an obligation to protect its employees from sexual harassment in the form of touching, comments, sexual gestures, innuendos, rape, assault, and any other form of unwanted and offensive sexual incidents. Importantly, Title VII applies to "employees" who work for an "employer" and protect an "employee" from unwanted and offensive sexual acts by a co-worker, superior, or even a third-party, such as an independent contractor, vendor, or customer. In sum, a hotel guest would not bring a sexual assault claim under Title VII sexual harassment laws. An employee of the employer where the sexual harassment or sexual assault occurred could bring claims for monetary compensation and other remedies under Title VII sexual harassment laws.
Sexual Assault Sex Crime Premises Liability Claims
A business owes a duty of care to guests that enter its premises. Accordingly, a hotel business or property owner has an obligation to keep its guests safe from dangers and hazards at the business location, such as a sexual assault on its premises. Under Houston sexual assault premises liability laws, a hotel guest can bring a claim for money damages and other compensation or remedies against a hotel owner or property owner for failing in their duty of care, if they have been injured on the property, such as being sexually assaulted.
Help with Your Houston Sexual Assault Sex Crime Premises Liability Claim
If you have were a guest, customer, or patron of a Huston business and you were sexually assaulted on its property, it is important to get help right away. The experienced sexual assault sex crime lawyers at the Gilde Law Firm are here to hear your story and to see if they can help. Contact the Gilde Law Firm today and speak to an experienced Houston sexual assault sex crime lawyer about your case and learn your rights and options.