How To Find A Personal Injury Attorney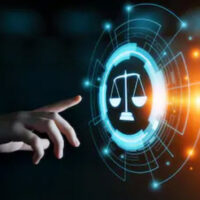 Getting involved in an accident is a scary, painful, and often traumatic experience. It can be difficult to know what to do or who to talk to. Once the decision is made to find a lawyer to handle the case, the next question is often how to find the right personal injury attorney for you? At the Gilde Law Firm in Houston, our experienced and qualified attorneys are standing by to zealously advocate for the compensation you deserve after an accident. To learn more about the wide range of legal services offered to our clients, call or contact our office today to schedule a free consultation.
Get Referrals
The first step in finding the right personal injury lawyer is to build an initial list, and the best way to start is by asking for referrals. Start with friends, family, and coworkers to see whether anyone that you know has worked with a personal injury lawyer before and had a good experience. If they have not needed a personal injury attorney, they may know someone else who has and can provide a referral to that lawyer. However, you should not rely on referrals alone.
Do Online Research
In addition to referrals, you should also do your own online research into the attorneys referred as well as others that may work in your area. Look at the attorneys' websites as well as third party review sites that may provide a more honest review of their skills and client experiences. Once you have compiled a list of referral and online names of potential lawyers for your case, the next step is to narrow the list to the top choices.
Narrow the Field
Narrowing the field of potential lawyers is an important step to help you with this process while also recovering from an accident. Start by eliminating any lawyer that does not work in the immediate area where the accident happened or the case will be tried. Take any names off the list that do not specifically represent the type of accident that you were involved in. Remove any names with bad reviews or that do not meet other qualifications that you have for a lawyer. Once that step is complete, the final step involves talking with the finalists to find the right one for you.
Schedule Interviews
After the list is narrowed to the finalists, the last step in the process is to schedule interviews with each attorney. Go into each interview with a list of questions prepared to help you better understand how that lawyer operates and whether they will be a good fit for you. You should also be prepared to answer questions about your claim so that they can have a better understanding of your case. Once the interviews are complete, you can pick the best lawyer for your case.
Talk to Our Office Now
Have you or a loved one been involved in an accident in the Houston area? If so, the experienced Houston personal injury lawyers at the Gilde Law Firm are here to help. Call the office or contact us today to schedule a free consultation of your claim.