Houston PD Presents Findings From 2023 First Quarter Crime Report – Crimes Overall Down, Rapes Lag Behind Other Crimes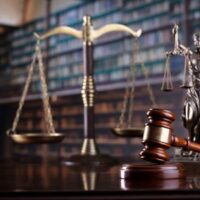 It is a universal truth that no person should have to experience the pain and terror of a sexual assault or rape. A sexual assault or rape violates a person in the most extreme and egregious ways, physically and mentally. In addition, rape and sexual assault victims can, and often do, undergo serious physical injury and trauma as a result of a rape attack. A rape or sexual assault attack can, undoubtedly, not only destroy a person's life even if they survive, but can also lead to death. Unfortunately, rape and sexual assault is not necessarily a rare occurrence in Houston and throughout Texas in general. In 2020, Texas was one of the top states leading the nation in rape offenses, with an estimated 13,500 total reported rape offenses. Contrasting to that number, there were 13,449 total rape offenses in California during the same time period. Even considering the fact that Texas is the most populated state in the United States, the numbers are still sky-high:  the rape rate in Texas is still 46 rape offenses per 100,000 people, compared to California's rape rate of 34.2 rape offenses per 100,000 people. Importantly, the national rape rate is 38.4 rape offenses per 100,000 people.
Overall Crime Down in Houston, but Rapes Lag in Slowing
In May, 2023, the Houston Police Department presented its quarterly report on crime in the Houston area. Houston Public Media online reports that according to the Houston PD, "the latest crime analysis showed that overall violent crime is down 12%, and the murder rate is down 27% compared to last year…[t]here was a decrease in other violent crime categories with robberies down 10%, aggravated assaults down by 12%, rape down by 6%, kidnapping down by 19% and Human Trafficking down by 23%." In sum, although reported rape offenses went down in Houston in the first quarter of 2023, they still only dropped, on average, less than 50% compared to other violent crimes in Houston.
Legal Recourse for Houston Rape Victims
As the numbers make clear, rape is still a major problem in Houston, and Houston residents should know their rights when it comes to rape and sexual assault attacks. In addition to criminal prosecution, rape and sexual assault victims in Houston may have a civil law claim against their attacker and the place of business or property owner where the sexual assault attack or rape occurred, if the business or property owner was negligent in keeping the premises safe and preventing the rape or sexual assault attack. In order to determine whether you may have a case for a sexual assault premises liability claim in Houston, it is best to speak with an experienced Houston sexual assault sex crime lawyer as soon as possible after experiencing a rape or sexual assault attack.
If you have been the victim of a rape or sexual assault on a business property in Houston, find out your rights today. The experienced and skilled Houston sexual assault sex crime lawyers at the Gilde Law Firm offer a free and confidential consultation to learn about your case and to see if they can help fight to get you justice. Contact the Gilde Law Firm today and speak to a Houston lawyer about your rights for free.
Source:
statesman.com/story/news/politics/politifact/2022/08/07/fact-check-does-texas-have-most-rape-offenses-united-states/65382978007/