Houston Auto Accident Leaves 19-year-old Injured, Unborn Baby Pronounced Dead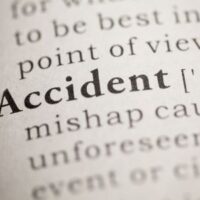 It is a well-known fact that every time a person gets into a motor vehicle to travel they put themselves at risk of being involved in an auto accident. With millions of drivers navigating the road at any one time across the United States, the sheer probability of getting into a collision, fender bender, or all-out crash is, unfortunately, not low. When a pregnant expectant mother gets into a motor vehicle, whether as a passenger or a driver, there is undoubtedly a risk of both the mother and the unborn fetus being injured in an unforeseen auto accident. This was, unfortunately, the tragic case in Houston this week when a young expectant Houston woman was injured in an auto accident, and her unborn fetus died. The terrible news story serves as a reminder that auto accidents resulting in fetal deaths are not uncommon, and what to do if you or a loved one are involved in an auto accident in Houston.
According to local news reports, the gruesome and "major" car accident occurred in Houston on Wednesday, October 12 at 5300 Antoine Drive around 10:15pm. The accident involved two motor vehicles, a white Volvo sedan, in which a 19-year-old expectant mother was riding as a passenger and a second person was driving, and a silver Dodge SUV driven by a third and unidentified person. The accident occurred when the white Volvo, which was traveling north, turned left onto Golden Forest Drive, and the white Dodge SUV, which was traveling south, hit the turning Volvo. The impact of the collision left the 19-year-old pregnant female severely injured and she was transported to the hospital. At the hospital, life-saving procedures were performed by doctors, and a C-section was attempted to deliver the fetus, but, ultimately, the fetus was pronounced dead. The investigation into the accident is still ongoing, but reports indicate that the driver of the Volvo has been cited for failing to yield the right of turning left.
Unfortunately, deaths of unborn fetuses due to auto accidents is not uncommon in the United States. Approximately 200,000 pregnant women are reported to be involved in an auto accident each and every year in the United States. The Center also reports that there are between 1,500 and 5,000 fetal losses every year in the United States as a result of auto accidents. The Center notes that the fetal losses count does not include surviving fetuses that suffer irreparable injury that can result in permanent disability.
Contact Us Today for Help
If an auto accident is the result of someone else's carelessness or negligence, victims of auto accidents may be entitled to money compensation under Texas laws. Auto accidents, especially involving the death of another person or an unborn fetus, can be complicated legal cases, and to have the best shot at justice it is important to work with an experienced Houston auto accident lawyer. The Houston auto accident lawyers at the Gilde Law Firm offer a free and confidential consultation to discuss your case and to see if they can help you. Contact the Gilde Law Firm today for your free and confidential consultation and learn about your entitlement to compensation.
Source:
abc13.com/pregnant-woman-loses-baby-in-crash-unborn-killed-antoine-drive-major-accident-fetus-after/12324208/