DuPont de Nemours, Chemours, and Corteva Reach $1.185 Billion Settlement in AFFF Multidistrict Litigation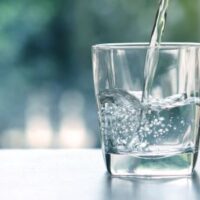 Major news hit the pages of traditional newspapers, radio waves, and online news sites on June 2 in the Aqueous Film-Forming Foam (AFFF) multidistrict litigation. That morning, Judge Richard Gergel, the U.S. District Court for the District of South Carolina judge presiding over the AFFF cases, decided to continue the pending date scheduled for the first bellwether trial of AFFF cases, having been notified that the parties in the first batch of cases reached an agreement in principle to resolve all claims. The parties involved in the first batch of cases, and, accordingly, the pending settlement, are companies alleged to have been involved in the making of AFFF, or chemicals called Per- and Polyfluoroalkyl Substances (PFAS) used to produce AFFF, DuPont de Nemours, Inc., Corteva Agriscience, and Chemours Company, and a class of public drinking water systems led by named plaintiff The City of Stuart, Florida. The City of Stuart and other public drinking water systems in the case alleged that the three companies named in the AFFF litigation caused public drinking water systems across the United States to be contaminated with harmful AFFF chemicals, resulting in serious and deadly injuries to Americans, such as cancer and other health impairments.
The proposed agreement, which still must be finalized, is reported to cover all claims by United States public drinking water systems for AFFF-chemical contaminated drinking water, and is reported to be worth $1.185 billion. Of the $1.185 billion amount, Chemours is said to contribute $592 million, DuPont $400 million, and Corteva $193 million. Under the proposed and pending agreement, the three companies would also establish a settlement fund to fund the removal of harmful AFFF-related chemicals from public water drinking systems. Although the settlement is seen as a victory in the mass litigation brought on behalf of those harmed by AFFF chemicals, it is important to note that the settlement release is limited to the named defendants in the settlement, and only provides relief for claims brought by public drinking water suppliers. Accordingly, claims by individuals and others are expected to proceed.
Justice for AFFF Victims in Houston
Even if you aren't located in Florida, and even if you aren't a public water supplier, but rather an individual, you may also be entitled to compensation if you have been injured as a result of PFAS or AFFF exposure. There is a limited time to file your claim for compensation under the law, so it is a good idea to get in touch with a Houston mass tort lawyer as soon as possible if you were diagnosed with cancer or another serious health impairment after having been exposed to AFFF.
The experienced Houston mass tort lawyers at the Gilde Law Firm handle AFFF claims for Houston claimants and offer a free and confidential consultation to learn about your case and see if they can help. Contact the Gilde Law Firm in Houston today for your free and confidential AFFF mass tort consultation and speak to a lawyer about your rights and options now.