Different Types Of Mesothelioma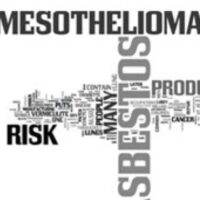 Mesothelioma is a type of cancer that is known as a "signature disease" or a signal tumor that is linked to exposure to asbestos. Mesothelioma can present as tumors in many different parts of the body, with varying survival rates and treatment options depending on where the disease is found. At the Gilde Law Firm in Houston, our experienced asbestos and mesothelioma attorneys are prepared to fight for your right to compensation after a diagnosis. To learn more about your legal options, call or contact our office today.
Pleural Mesothelioma
One of the most common types of mesothelioma is pleural mesothelioma, where tumors are found in the lining of the lungs. Around 70-75% of all cases are pleural mesothelioma, with symptoms that include shortness of breath, chest pain, weight loss, fever, and fatigue. When caught in Stage 1 or Stage 2, surgery is often an option for treatment to remove the tumors before they metastasize. At the later stages, chemotherapy or radiation may be available as part of a treatment plan.
Peritoneal Mesothelioma
A less common type of mesothelioma is peritoneal mesothelioma, which presents as tumors in the lining of the abdomen. Between ten to twenty percent of all mesothelioma cases are this type. This type of cancer forms in the lining around the abdominal organs like the stomach, intestines, liver, gall bladder, and pancreas. Symptoms include abdominal pain, swelling, bloating, loss of appetite, and bowel changes. Average survival rates are often longer for peritoneal mesothelioma compared to other types, and a multimodal treatment plan of surgery combined with targeted, heated chemotherapy has been proven as an effective option.
Testicular Mesothelioma
A rare form of mesothelioma is testicular mesothelioma, which comprises less than one percent of all mesothelioma cases. This cancer develops in the lining around the testes, and symptoms include swelling and painless lumps in the testicular area. Chemotherapy and surgery are common treatment options, which can increase the average survival rates by up to two years on average.
Pericardial Mesothelioma
Pericardial mesothelioma differs from the other types of this disease because it often is not diagnosed until after a person's death. This is also a rarer type of mesothelioma, with it also comprising around one percent of all reported cases; however, given the nature of this type of mesothelioma the numbers may be underreported. The tumors develop around the sac that lines the heart, known as the pericardium. When caught prior to death, symptoms include irregular heartbeat, chest pain, difficulty breathing, and coughing. Of those caught prior to death, survival rates range from a few weeks to a few months without surgery or other treatment options.
Call or Contact Our Office
Have you or a loved one been diagnosed with mesothelioma in the Houston area? If so, the Gilde Law Firm is prepared to zealously advocate for your right to compensation after asbestos exposure. Call the office or contact us online to speak with one of our highly qualified Houston personal injury attorneys and schedule a free consultation of your case today.