Did A Beloved Parent Serve At Camp LeJeune And Do They Now Suffer From A Serious Health Condition? Find Out What Can Be Done Today Under New Laws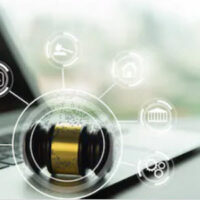 It is heart-wrenching to witness a beloved parent struggle with a disease or seriously debilitating illness. As many of us get older, we, unfortunately, bear witness to a host of serious medical issues that our mothers and fathers suffer through, and often we feel helpless to do anything but offer love and emotional support. For the family members of our brave American veterans, however, there may be something that can be done if they suffer from an illness or disease related to time spent at the military base Camp Lejeune.
For many years the water that veterans and their family members used for daily living activities at Camp Lejeune was contaminated with harmful toxins. The federal government now admits that such toxic contaminants in the water at Camp Lejeune has had long-lasting effects on veterans who were stationed at the North Carolina Marine Corps Base and legislation has been passed to help compensate these veterans and their family members. Importantly, this means that if you or your loved one is suffering from an illness or disease as a result of being stationed at Camp Lejeune and being exposed to the toxic and contaminated water there, you or your loved one may be entitled to money due.
Camp Lejeune Claim Eligibility Criteria
The new legislation that entitles victims of Camp Lejeune water contamination is a great step in the right direction of compensating veterans and their family members for injuries caused by the harmful chemicals in the water. However, not all veterans and their family members who were stationed at Camp Lejeune are eligible to make a claim. First, the injured person must have been a veteran of the armed service, National Guard and reserve, or a family member of those veterans. Secondly, they must have served or lived (in the case of family members of veterans) at Camp Lejeune for at least 30 days cumulatively between the dates August 1, 1953 and December 31, 1987. Third, they must have a qualifying health condition, such as kidney cancer, leukemia, bladder cancer, or Non-Hodgkin's' lymphoma, or another covered health condition under the Camp Lejeune Act.
Where to Turn for Your or Your Loved One's Camp Lejeune Toxic Water Contamination Claim and You are Based in Houston
If you are based in Houston and you or a loved one meets the eligibility criteria to make a claim for compensation under the new Camp Lejeune legislation, don't hesitate to contact an experienced Houston mass tort lawyer. The skilled and experienced Houston mass tort lawyers at the Gilde Law Firm handle Camp Lejeune claims and are here to help you. The Houston lawyers at the Gilde Law Firm offer a free and confidential consultation to learn about your story and to see if they can help you get the compensation you deserve for your injuries. Contact the Gilde Law Firm today and speak to an experienced Houston mass torts lawyer about your case for free.