Department Of Veterans Affairs' Confirmed List Of Camp Lejeune Diseases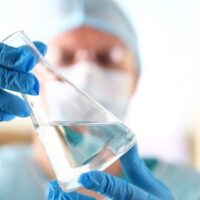 It is now fairly widespread knowledge throughout the United States that military service members and their families were exposed to contaminated toxic water at Marine Corps Base Camp Lejeune for over 30 years between 1953 and 1957. Four dangerous chemical contaminants, trichloroethylene, perchloroethylene, benzene, and vinyl chloride, were found in Camp Lejeune water as a result of industrial activities that were performed on the base, and also are known to have originated from a dry cleaning facility located off-base.
Service members who were exposed to the toxic water at Camp Lejeune and who have suffered illness as a result may have recourse both under VA disability programs and under recent legislation passed by President Biden. The Honoring our Promise to Address Comprehensive Toxins Act of 2022, known as the PACT Act of 2022, and the Camp Lejeune Justice Act, enable military service members and their families who lived at Camp Lejeune and who were injured by the toxic contaminated water there to get monetary compensation for their injuries. Importantly, an entitlement to VA disability benefits and an entitlement to compensation under the PACT Act are uniquely separate, and involve different eligibility requirements and claims procedure. In short, claims under the PACT Act are typically brought with a lawyer and filed in court as a lawsuit, while VA disability claims must go through the VA disability claim process.
Though VA disability claims and claims brought under the PACT Act are separate, and have different benefits or remedies, it is helpful to know the VA's official stance on which illnesses or diseases it presumptively connects to Camp Lejeune toxic water exposure. The eight diseases that are presumed to be service-connected by the VA, and which would entitle a veteran to VA disability benefits are:
Liver cancer;
Kidney cancer;
Non-Hodgkin's lymphoma (a blood cancer);
Adult leukemia (that developed after exposure to Camp Lejeune toxic water);
Multiple myeloma (cancer of plasma cells);
Parkinson's disease (a progressive disorder of the nervous system);
Bladder cancer; and
Aplastic anemia and myelodysplastic syndromes (injury to the bone marrow)
It is important to note that the VA also reviewed additional chronic disabilities and conditions that are listed in the PACT Act, Camp Lejeune Justice Act. However, the VA determined that those illnesses are not presumptively service-connected for the purposes of VA benefits. Therefore, while veterans diagnosed with these diseases have access to VA health care, they are not presumptively deemed by the VA to have a service-connected condition for the purposes of VA disability benefits. Those conditions include:
Breast cancer;
Lung cancer;
Renal toxicity;
Scleroderma (condition of the skin);
Esophageal cancer;
Infertility;
Neurobehavioral effects; and
Hepatic steatosis.
Help Getting Money Compensation for a Camp Lejeune Toxic Water Contamination Claim
VA benefits are not the only recourse for Camp Lejeune victims. If you are a veteran who lived at Camp Lejeune for at least 30 days between 1953 and 1987 and you have suffered a disease or illness as a result of exposure to toxic Camp Lejeune water, you may have a claim for money compensation under recent laws. If you have been injured by Camp Lejeune toxic water, it is important to speak with a lawyer about your rights and options. The experienced Camp Lejeune Houston mass tort lawyers at the Gilde Law Firm offer a free and confidential consultation to see if they can help you and your family get compensation. Contact the Gilde Law Firm today and speak with a lawyer for free.