Department of Defense Releases Tips for Safer Alcohol Consumption in Effort to Decrease Sexual Violence and Assault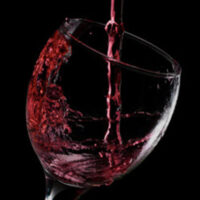 It is a universal truth that sexual assault is never the victim's fault. Regardless of how a sexual assault victim acts and dresses, where he or she goes, or who he or she trusts, sexual assault is a heinous criminal act that no person should have to endure. Sexual assault can affect anyone, regardless of gender, race, socioeconomic status, religion, sexual orientation, or other factors or characteristics. However, according to the Department of Defense, one common link that is present in many sexual assault cases is alcohol. Indeed, according to the DOD, "Alcohol is commonly linked with SV; while it does not cause SV, alcohol can be a contributing risk factor leading to loss of inhibition, impaired judgment, and changes in the ability to perceive a risky situation. In the context of SV, the use of alcohol and other sedatives that impair a person's physical and mental abilities can make it easier for an offender to commit a crime and more difficult for the victim, if impaired, to protect themselves and/or recall the assault. It is important to emphasize that SV is never the victim's fault, regardless of whether the victim was sober or drinking when it occurred." In order to help lower the risk of sexual assault, the DOD established the "According to Your Own Limits" education campaign, and suggests the following steps in order to practice safer drinking.
Know and Stick to Your Own Alcohol Limit
The DOD notes that every person has a different limit when it comes to alcohol. Knowing yours and sticking to it can help prevent being overserved and intoxication.
Leading by Example by Practicing Responsible Drinking
The DOD encourages individuals to lead by example by practicing responsible drinking and supporting other responsible drinkers.
Checking in With Yourself
Taking a minute to check in with how you are feeling during a night out, Happy Hour, or other occasion to drink can go a long way to preventing over-intoxication. If you are feeling like you've had too much to drink, the DOD suggests switching to drinks that do not contain alcohol and having a friend or designated driver (DD) to help make sure you get home safe.
Make a Plan…and then Plan Some More! 
If you are planning to drink, make a plan beforehand to pace yourself, keep nourished and full, and hydrated. The DOD suggests avoiding drinking alcohol on an empty stomach and checking in with yourself to make sure you are hydrated.
Just Say No if You Do Not Want More
Listening to your body and mind and saying "no" to more alcoholic drinks if you have had enough is a good strategy, the DOD notes. Just because others are still drinking alcohol does not mean that you have to. March to the beat of your own drum and stick to your decisions.
Legal Help for Sexual Assault Victims in Houston
If you have been sexually assaulted on a business property, such as a bar, nightclub, or any other business property, it is important to learn about your rights and options as soon as possible. No person should go through the pain and trauma of a sexual assault, and no sexual assault victim should go through the justice system alone. If you are in the Houston area, contact the experienced Houston sexual assault sex crimes lawyers at the Gilde Law Firm for a free and confidential consultation to see if they can help you get justice. Contact the Gilde Law firm today and speak to a Houston lawyer about your rights for free.
Source:
army.mil/article/266080/alcohol_use_is_also_risk_factor_for_sexual_assault