Bicycle Accidents On The Rise In Texas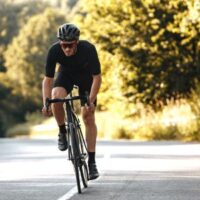 Houston has a plan to be a Gold Level Bike-Friendly City by 2027, but cyclist deaths and serious accidents are on the rise after a difficult year. There are many reasons why people are choosing to use bicycles for fun, work, and short-distance travel, yet many drivers of larger vehicles fail to watch out for cyclists on the road. At the Gilde Law Firm, our experienced and dedicated Houston bicycle accident lawyers understand that bicycles have just as much right to the roadway as other means of transportation and will zealously advocate for you after a bicycle accident. To learn more, call or contact our office today to schedule an evaluation of your injury case.
Cyclist Deaths Increasing
In 2021, there were more cyclist deaths in Houston than in any other recorded year, despite a serious effort by Houston government officials to make the city more bicycle friendly. According to records, drivers of larger vehicles like cars, trucks, and motorcycles struck cyclists 557 times last year, resulting in 23 deaths. Of those fatalities, eleven were in the city of Houston, nine deaths were in unincorporated Harris County, and two were in Pasadena. This is an increase from the 22 deaths in 2020 and twenty cyclists killed in 2019. Over the last ten years, more than 140 cyclists have been killed in the Houston area alone. The city has noted that there is a significant gap in bicycle infrastructure, with hundreds of miles of streets within the city limits that do not have a safe lane for bicycles.
Causes of Cyclist Deaths
The reports show that the victims of fatal bicycle accidents in Houston last year ranged in age from thirteen to 73 years old, and police cited speeding as the most common factor of these fatal accidents. This included driving faster than the posted speed limit and failing to control the speed of their vehicles. Other causes cited included disregarding traffic signals, failing to yield the right of way to cyclists, or driving while under the influence of alcohol or drugs.
Wrongful Death Claims
After a fatal bicycle accident, the family of the victim may be able to file a wrongful death claim against those responsible for the loss. Texas law has specific rules about who may be allowed to file a claim and has strict time limits on when a case must be filed with the court. As such, it is always important to utilize the services of a qualified attorney to help with the case. Damages for a wrongful death claim stemming from a fatal bicycle accident can include the following:
Final medical bills,
Lost earning capacity,
Property damage,
Pain and suffering of the victim, and
Loss of love, support, guidance, and counsel of the deceased
To learn more about what your case might be worth, talk to our office today.
Talk To Us Today
At the Gilde Law Firm, our qualified personal injury attorneys understand how difficult the loss of a loved one can be after a fatal bicycle accident. Call or contact our office today to schedule a free consultation of your case.
Source:
chron.com/news/houston-texas/transportation/article/bike-crash-death-stats-16725633.php