Asbestos Litigation In Houston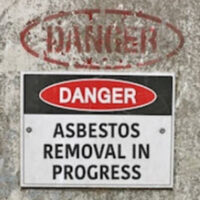 There are many people every year in the Houston area who develop mesothelioma and other cancers because of exposure to asbestos. This type of litigation is often difficult given the substantial amount of time that often exists between exposure and the development of these devastating diseases. If you or a loved one wishes to explore asbestos litigation, you need an experienced and highly qualified attorney advocating for your right to compensation. At the Gilde Law Firm, our attorneys started in asbestos litigation, and we have the skills you need for your case. To learn more, call or contact our office today to schedule a free consultation.
What is Asbestos? 
Asbestos is an umbrella term used to describe a set of minerals used in many industrial and commercial products for decades. Before the harm of asbestos was widely known, it was considered a miracle material for its uses in sound absorption, its strength, binding properties, resistance to heat and fire, resistance to electrical and chemical damage, and its cheap cost. The chances are high that there is some form of asbestos in many old residential buildings and commercial buildings throughout the Houston area.
Diseases Caused by Asbestos Exposure 
Asbestos fibers are so small they are invisible to the naked eye, and it does not take much exposure to asbestos to lead to serious diseases down the road. It can take decades for asbestos exposure to result in an illness, but when it does the results can be devastating. Mesothelioma is the disease most commonly associated with asbestos exposure; however, asbestos is also linked to the promulgation of other types of cancers and diseases, including the following:
Lung cancer (including non-small cell, squamous cell, large cell, and small cell cancers),
Gastrointestinal cancer,
Colorectal cancer,
Breast cancer,
Prostate cancer,
Asbestosis, and
Pleural plaques or thickening
When there is suspicion that asbestos exposure has led to the development of one of these illnesses, it is critical that victims of asbestos get the compensation that they deserve for their injuries.
Compensation for Asbestos Exposure 
Victims of asbestos exposure are entitled to economic and noneconomic damages for the injuries caused by this dangerous substance. Economic damages cover all out of pocket expenses, including medical bills, lost wages, and loss of future earning capacity. Noneconomic damages compensate a victim of asbestos exposure for their pain and suffering, emotional distress, disability, and loss of enjoyment of life.
If the family of a victim suspects that asbestos exposure led to a loved one's death, they may also seek compensation in the form of a wrongful death case. Compensation for wrongful death includes coverage of any related medical expenses, lost wages, funeral and burial costs, and compensation for the family for their loss of love, support, companionship, and guidance of the victim. To learn more, talk to our office today.
Call or Contact Us Now
Do you wish to learn more about filing a claim for asbestos exposure? If so, the experienced Houston asbestos & mesothelioma attorneys at the Gilde Law Firm can help. Call the office or contact us today to schedule a free evaluation of your injury claims.