53' To 87': The Importance Of The Claims Period In Camp LeJeune Toxic Water Contamination Litigation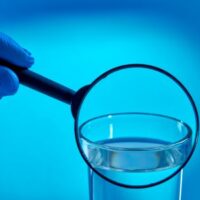 It is now well-known throughout the United States that for an over thirty-year period U.S. veterans and military families were exposed to toxic water at North Carolina military base Camp LeJeune. At Camp LeJeune, it is estimated that millions were exposed to contaminated water in showers and baths, when cooking, drinking, and doing any other activities of daily living involving the use of water. It is also estimated that at least one million people have suffered severe and life-changing illnesses as a result of toxic water exposure at Camp LeJeune.
In August, 2022, President Biden signed the Sergeant First Class Heath Robinson Honoring Our Promise to Address Comprehensive Toxins Act of 2022, otherwise commonly referred to as the "PACT Act", including the Camp LeJeune Justice Act, into law to provide recourse to veterans and military families who suffer from injuries or illnesses as a result of being exposed to the toxic water at Camp LeJeune. There are various requirements that individual veterans and individuals belonging to military families stationed at Camp LeJeune must meet in order to be eligible for compensation under the PACT Act. One of those requirements is that they must have lived at Camp LeJeune for at least 30 days between the dates August 1, 1953 and December 31, 1987. These dates are very important, as they comprise the claims period for PACT Act, Camp LeJeune Justice Act claims.
The Claims Period in PACT Act Claims
Under the PACT Act, Camp LeJeune Justice Act, courts have the power and authority to issue rulings in regards to the Act for those who were exposed to contaminated water at Camp LeJeune for the period August 1, 1953 through December 31, 1987 only. There are many reasons for why the cutoff for claims brought under the Act are limited to those that arose during the timeframe August 1, 1953 through December 31, 1987, but the simplest explanation is that this is the time frame during which it is believed toxic water contamination occurred at Camp LeJeune. Importantly, if an individual's claim falls outside of this period, they do not have recourse under the new Act. Therefore, it is important for individuals and military families to determine when they lived at Camp LeJeune and the details of their illness or injury resulting from water contamination at Camp LeJeune, including the onset date and other information regarding the cause and duration of the illness or injury.
Justice for Camp LeJeune Water Contamination Victims
Determining and proving the date of an injury or illness with precision, along with all of the other requirements that veterans and military families must meet to get recovery under the new Act, can be a difficult task. When initiating a case under the Camp LeJeune Act, it is important to have an experienced Camp LeJeune litigation mass torts lawyer on your side. If you are interested in seeking justice for yourself or your family under the new Camp LeJeune legislation, contact the experienced Houston personal injury lawyers at the Gilde Law Firm. The lawyers at the Gilde Law Firm offer a free and confidential consultation and only get paid if they win or settle your case. Contact the Gilde Law Firm today for your free and confidential consultation.