2022 Sexual Assault Premises Liability Case at Houston Massage Parlor Highlights Risks of Sexual Assault at Private Businesses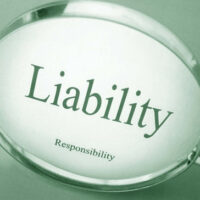 When a person makes a massage appointment, they do so for the good of their body, peace of mind, and to treat themselves to some well-deserved rest and relaxation. Indeed, the last thing that a person should have to deal with when they receive a massage is stress, invasion of their rights, and a traumatic experience like a sexual assault. However, the sad truth is that sexual assaults occur at spas, salons, and massage parlors in Houston and throughout the United States at a not-all-too-infrequent rate. In fact, according to those in the massage and spa business, there has been an uptick in spa-related sexual assault premises liability cases in the United States. Indeed, in 2017, BuzzFeed News revealed that a whopping 100 criminal sexual assault cases had been reported by the massage franchise brand Massage Envy in the United States. In Houston, a high-profile 2022 sexual assault that occurred at a Massage Heights franchise location further underscores just how close the problem is to home.
Massage Franchise Does Nothing after Receiving Multiple Reports
In 2017, a massage patron visited a Massage Heights franchise location in Houston. That massage patron was sexually assaulted by Mario Rubio, a licensed massage therapist. Mr. Rubio was sentenced to 18 years behind bars for the sexual assault. In addition, after the sexual assault victim brought a civil sexual assault premises liability court case in U.S. District Court in Houston, the jury awarded $3.3 million in damages, including $1.8 million in punitive damages and $1.5 million awarded to the sexual assault victim in pain and suffering. One of the key facts in the case is just how aware the company was about the rampant sexual assaults that were happening at Massage Heights locations throughout the United States. According to the lawyer for the sexual assault victim, the CEO and other executives knew about incidents of sexual assault at the massage giant, but failed to do anything to prevent sexual assaults and protect customers. Speaking to Franchise Times, the lawyer for the sexual assault victim noted, "Massage Heights Franchising could care less. It is a silent danger that is prevalent… [the CEO] admitted on the stand to have actual knowledge of at least 53 reports of sexual misconduct before my client went in, in 2017, and they did nothing."
Help for Sexual Assault Victims in Houston
If you were sexually assaulted while visiting a private business, such as a salon, spa, massage parlor, or any other type of business, you may have claims not only against the individual attacker, but other responsible parties that failed to keep you safe, such as the business owner or property owner. In Houston, the Gilde Law Firm represents victims of sexual assaults that occur on business properties. The Gilde Law Firm offers a free and confidential consultation to learn about your case and to see if they can help fight to get you justice due. Contact the Gilde Law Firm today and speak to an experienced Houston sexual assault sex crimes lawyer about your case for free.
Source:
franchisetimes.com/franchise_news/jury-finds-massage-heights-liable-in-sexual-assault-case-awards-3-3m/article_b3d05754-8435-11ec-9c06-9785d3171fa4.html