2021 Horrific Beating, Sexual Assault of Male Patron at Houston Bar Prompts Conversation about Options for Sexual Assault Survivors Attacked on Business Properties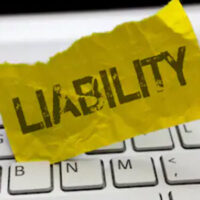 In late December, 2022, a Pearland woman was sentenced to 20 years in prison for her involvement with a horrific and despicable beating and sexual assault of a male bar patron. The charges follow a criminal case during which it was revealed that 31-year-old Ariel Cordoba and her co-defendant, 38-year-old Felix Vale beat, robbed, and sexually assaulted a 49-year-old man at a bar in Northwest Harris County in 2021.
According to local reports, Cordoba and Vale visited Harris County bar Ogg's in February, 2021. On surveillance footage, at the bar, Cordoba and Vale are shown confronting the 49-year-old victim and his friend, who appear to be sitting peacefully at the bar. Representatives of Ogg's reported that Cordoba and Vale left the bar, but came back approximately ten minutes later. When the couple returned to Ogg's, they attacked the 49-year-old man, knocking him unconscious within the first five minutes of the assault. The couple is said to have used their fists and feet to hit and kick the victim, attacked him with a barstool and a gun, stole his wallet, and sexually assaulted him in the attack. Ogg's staff called law enforcement during the attack, but alleged that police and emergency services were delayed due to severe weather at the time.
Ultimately, the victim of the beating and sexual assault survived the horrific attack, but was required to undergo several surgeries for his injuries. Vale was convicted and sentenced to 82 years in prison for his role in the attack and sexual assault.
Legal Options for Sexual Assault Victims Attacked on Business Properties in Houston
When a person is sexually assaulted on a business property in Houston, they may have legal recourse beyond the criminal justice system. In addition to seeing their attacker behind bars, victims of sexual assaults that occur on business properties in Houston may be entitled to money compensation from not only their sexual assault attacker, but also the business property owner or business if the business or property owner was negligent in failing to prevent the sexual assault attack. A business may be negligent for failing to prevent a sexual assault attack if it had, for example, inadequate safety systems in place, or knew about the risks of a sexual assault attack and failed to take adequate measures. The best way to determine whether you may have a claim for money damages against a business for failing to keep you safe from a sexual assault attack is to speak with an experienced Houston sexual assault sex crime lawyer.
In Houston, the experienced Houston sexual assault sex crime lawyers at the Gilde Law Firm offer a free and confidential consultation to learn about your sexual assault premises liability case and to see if they can help fight with you to get you justice due. Contact the Gilde Law Firm in Houston today and speak with a lawyer about your rights and options for free.
Source:
click2houston.com/news/local/2022/12/29/pearland-woman-who-sexually-assaulted-man-at-bar-sentenced-to-20-years-authorities-say/